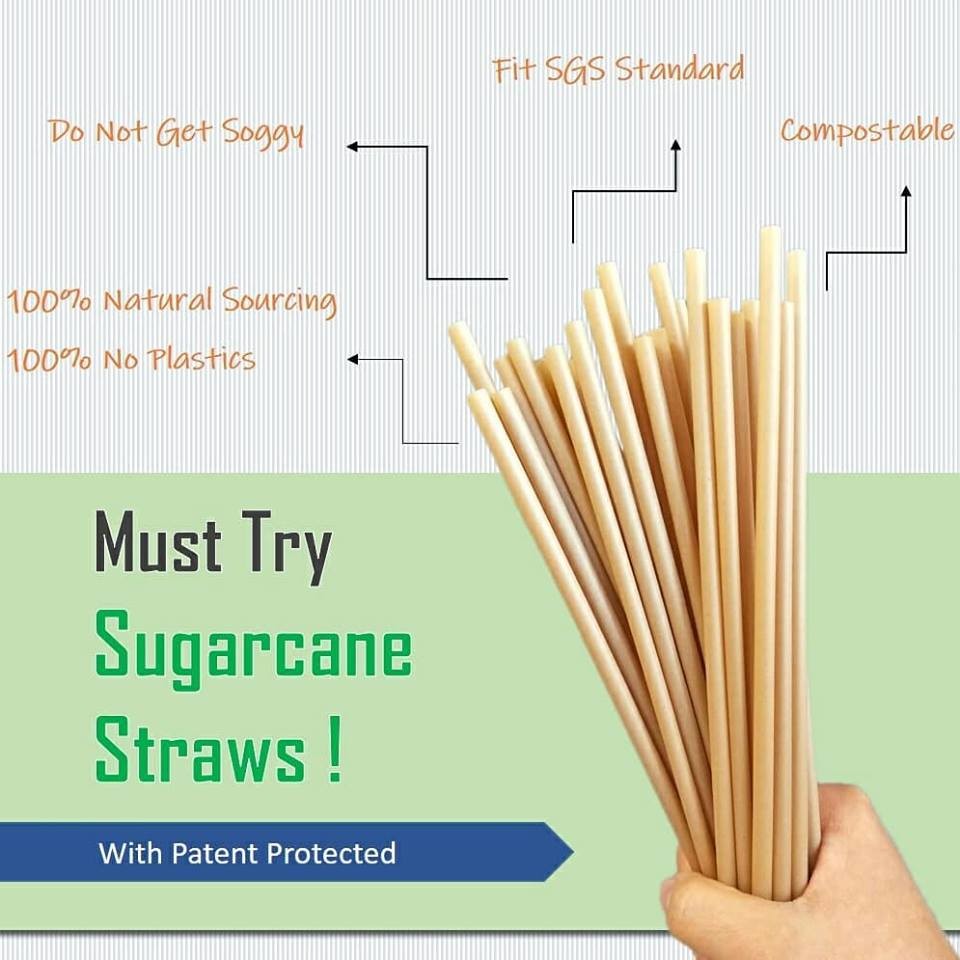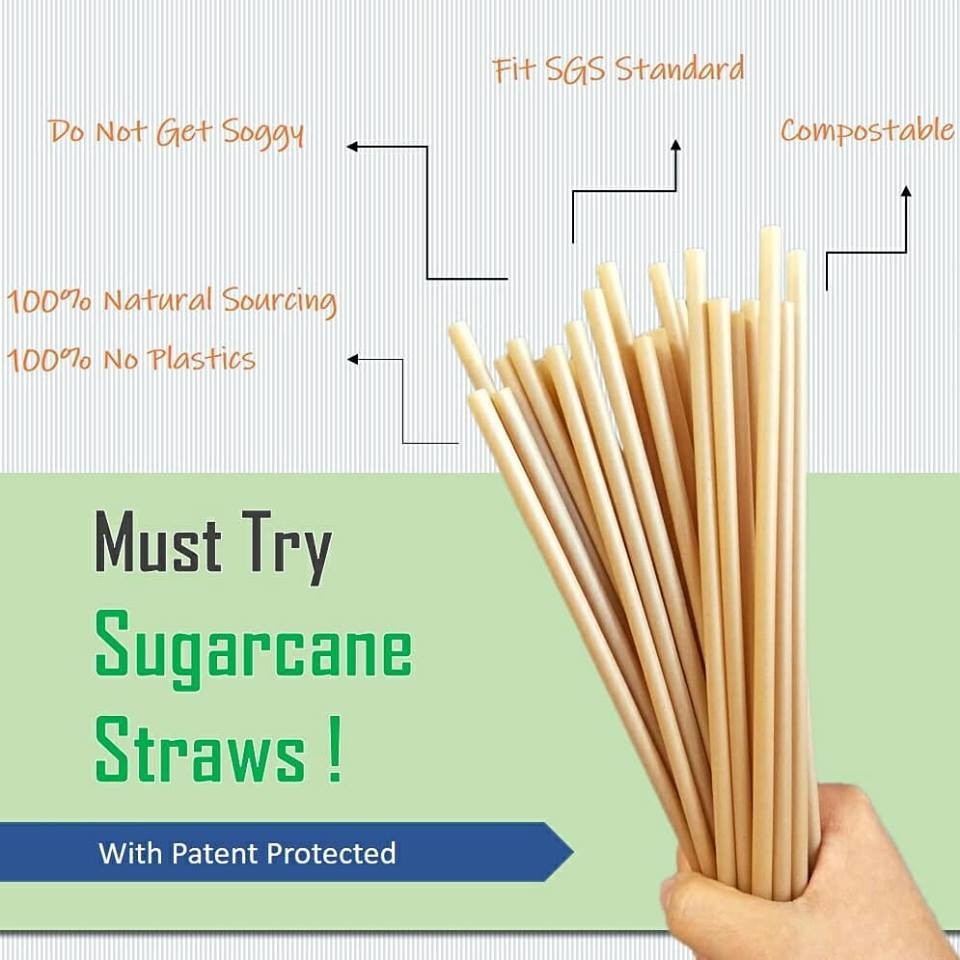 The first phase of the straw ban is just around the corner, so are beverage lovers starting to fear they might forget to bring a straw?
In July of next year (2019), the EPA will ban the use of single-use straws in four categories: public sector, state and private schools, department stores, shopping centers, and fast-food chains. It is expected that nearly 8,000 businesses will be affected by the policy. 
Taiwan-Made "Ultimate Eco-Friendly" Sugarcane Straws, This Technology Patent Has Attracted Nearly 20 Chinese Manufacturers
Everyone is looking for eco-friendly straws as an alternative. A team of young people in Taiwan have made eco-friendly straws made from "bagasse", which are not only natural and reusable, but will really decompose in the natural environment. This sugar cane straw even attracted nearly 20 "Chinese Manufacturers" who asked for a high price to buy out the patent. But the founder rejected it.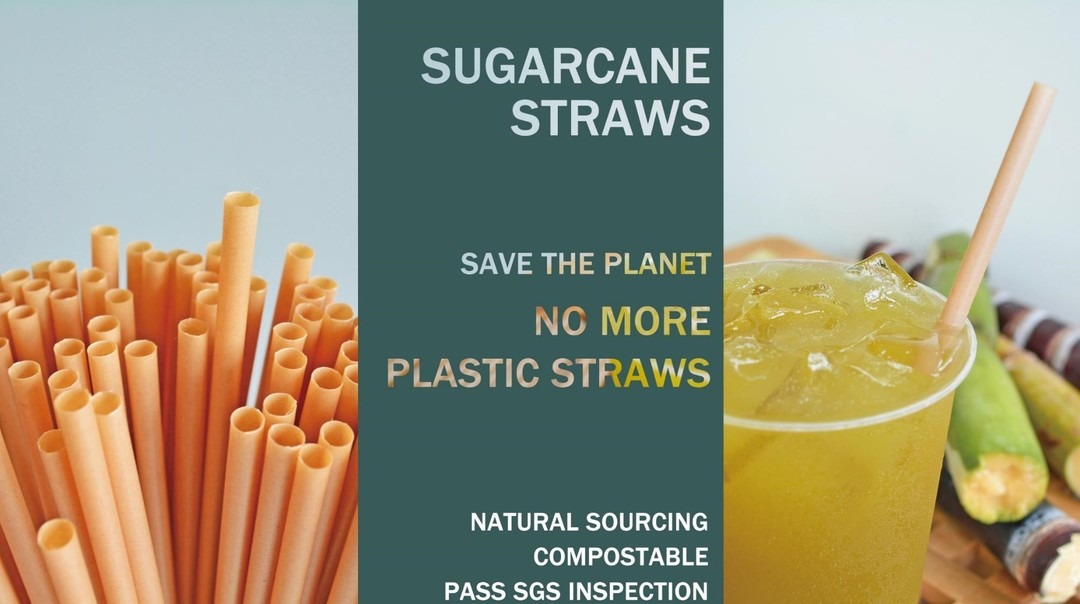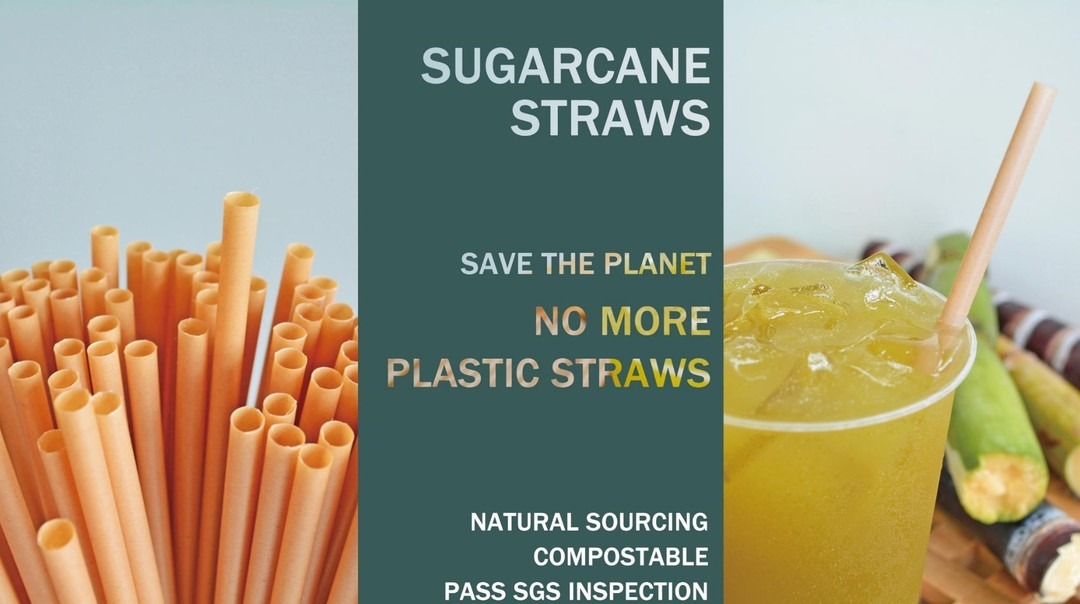 Photo: Reproduced from 100% ZHI (/Plant/) Facebook page 
The team that developed the sugarcane straws was produced by a start-up company called 100% ZHI (/Plant/). The founder of the company is named Chien-Chung Huang, and the company was founded in September 2017. He is concerned about the serious environmental pollution of the earth and hopes to turn the earth into a zero-plastic and environmental protection environment, therefore, he focuses on using plant fiber to synthesize eco-friendly tableware, in addition to straws, also produce single-use environmentally friendly plant fiber tableware, and this is also the origin of the name 100% ZHI (/Plant/). 
Sugarcane Straws Are Highly Durable And Will Not Crack At Minus 20 Degrees
Sugarcane straws can withstand temperatures as low as -20 degrees without cracking and are eco-friendly to both the marine and the earth. To make sugarcane straws, the used bagasse is recycled to the factory, where it is made into polymerized particles and then pressed into straws. 
What Will Be The Challenge Of PLA? Genetic Modification? Plastic?
The patent specification of the bagasse straw invention, which is very popular recently, and some media reports mentioned that the invention not only uses "bagasse powder" as the main ingredient but also adds PLA and other raw materials, which are blended and polymerized to form a granular material and then use compression molding to produce various diameter straws, leading to the resurgence of the PLA controversy that arose 13 years ago due to the promotion of the plastic restriction policy.
Retired professor Zhi-Cheng Hsieh of the Department of Biomechatronics Engineering at NTU (currently chairman of Rural Development Foundation) shared that when the government proposed a policy to restrict the use of plastics in 2005, the Taiwan Plastic Products Industry Association placed an ad expressing dissatisfaction with the EPA's policy to ban plastics and pointed out that PLA material is not environmentally friendly, saying that PLA contains traces of toxicity. According to Zhi-Cheng Hsieh, PLA, also known as polylactic acid, is a lactic acid polymer. Corn is the main raw material. Thus, the question arises as to whether to use genetically modified corn.
Since the monomeric lactic acid of PLA can be obtained by fermentation, dehydration, and purification from renewable resources, the resulting PLA generally has good mechanical and processing properties, so products using PLA can be decomposed quickly in various ways. Many data point out that PLA has been approved by the U.S. FDA and can be recycled, decomposed, composted, and incinerated to recycle resources. Compared to plastic, it is a good alternative material. However, it is undeniable that there are still many doubts about the decomposability of PLA. Some people think that (1) PLA cannot be decomposed in general environment and must be sent to a closed waste treatment plant to be decomposed by anaerobic bacteria; (2) it will produce methane during the decomposition process, and the greenhouse effect of methane is stronger than that of carbon dioxide, which is equivalent to aggravating the greenhouse effect; (3) since PLA and PET look identical, if people mix and dispose of them, the PET that could be recycled will be contaminated and cannot be used again. 
In Order To Make Pure And Natural Sugarcane Straws, 100% ZHI (/Plant/) Has Efforts To Work On Material Production Process
The 100% ZHI (/Plant/) make straws of bagasse natural, even PLA are used potato starch, avoiding genetically modified corn, the mixed plant fiber polymerized particles have good processing and molding properties, and no additional plastic additives are needed.
Even at the time the sugarcane straws were produced, there were no alternatives or detailed inspection standards for plastic straws in Taiwan. Founder did not sell the product, but instead took the initiative to send it to SGS (Société Générale de Surveillance) for relevant testing. In addition, the sugarcane straws were sent to the laboratory of NTOU for two projects to evaluate the rate of decomposition in seawater and the digestibility of the straws in fish, and the results were positive.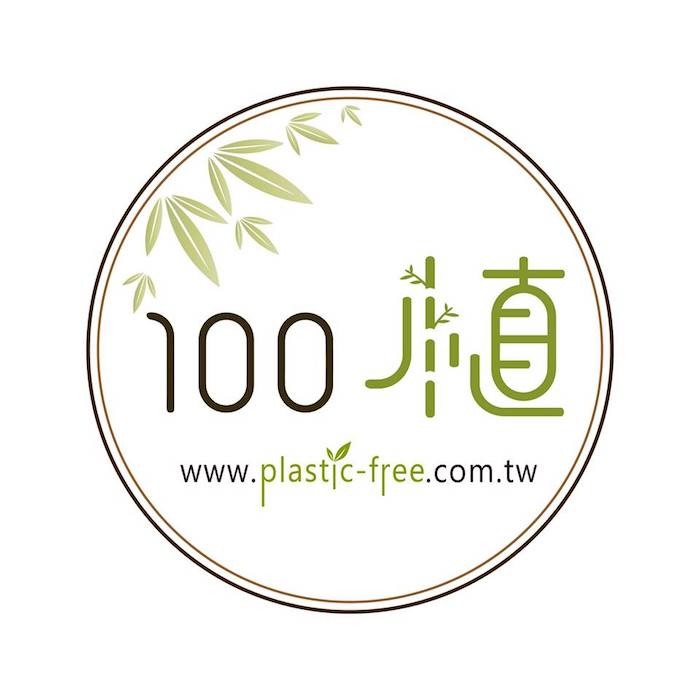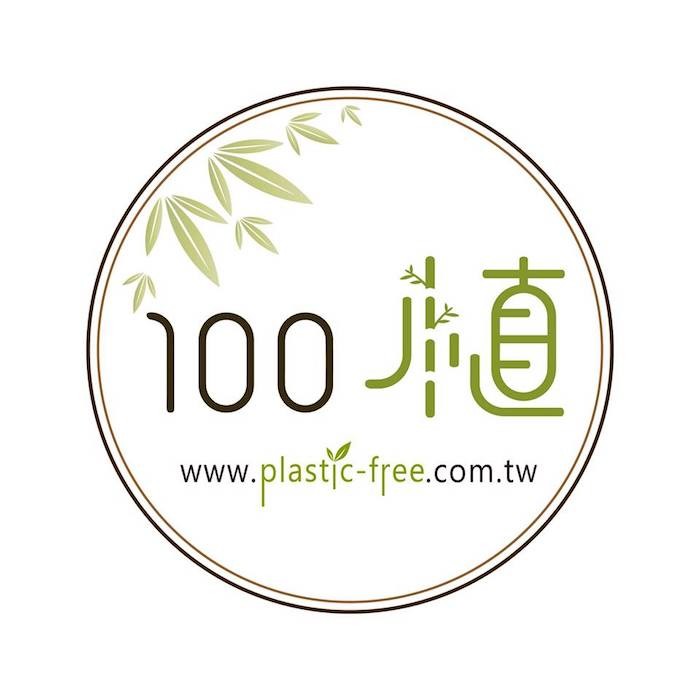 Photo: Reproduced from 100% ZHI (/Plant/) Facebook page 
Professor Zhi-Cheng Hsieh Of NTU Saw The Value Of The Team: Zero Plasticizer, Combination With Downstream Manufacturers To Reduce Rebound
Professor Hsieh also mentioned the goodwill cycle between 100% ZHI (/Plant/) and manufacturing factories. He said that 100% ZHI (/Plant/) is working with downstream manufacturers in factories that used to handle plastic straws, so there is no need to innovate a brand new module to replace the plastic straw factories of the past. Chien-Chung Huang is thinking about avoiding unemployment and backlash caused by the entry of eco-friendly straws into the manufacturing industry, so he is working with these manufactures in particular.
As the invention has just been exposed and triggered professional discussions, Zhi-Cheng Hsieh believes that this is a sign of rising environmental awareness and shows that the society has high expectations for alternatives to plastic (straws).
In addition to the hope that the government will quickly finalize the regulations for plastic substitutes so that everyone can follow them, Mr. Hsieh also encouraged the invention team to hold themselves to a higher standard than the government, to be open to all possible challenges, and to present the most convincing explanations and test reports to show public trust.
Source: https://buzzorange.com/techorange/2018/07/10/100-recycled-straws/#