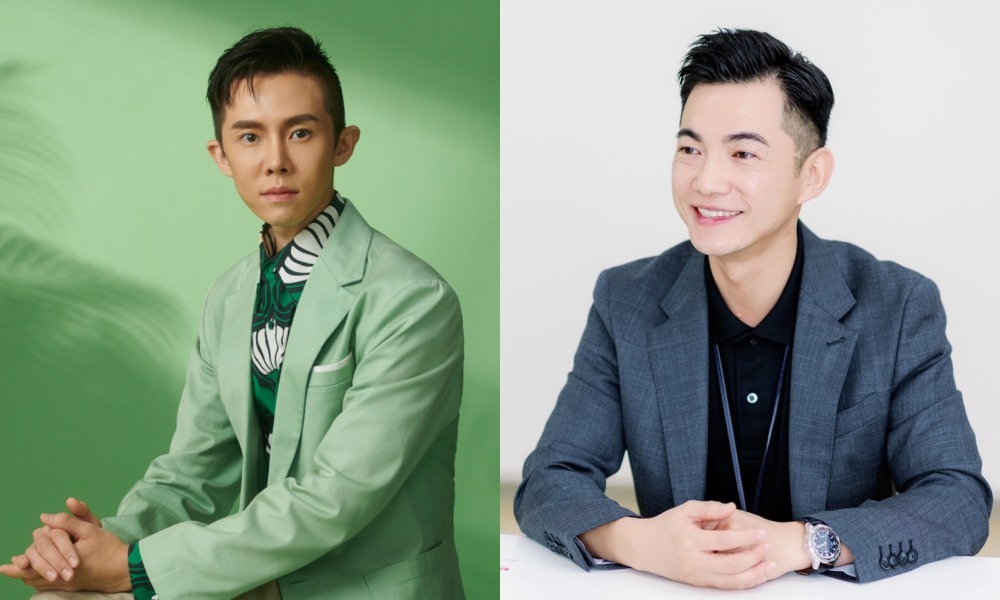 In deep water is a reflection of the climate of the earth in recent years, such as the repeated hits of heat waves in various places, severe droughts or torrential floods, forest fires, etc., and even raging infectious diseases. These are the disasters associated with excessive greenhouse gas emissions in extreme climates.
Facing the seriousness of climate change is undoubtedly an urgent global issue. If we want to slow down the continued deterioration of the situation, we must actively reduce carbon emissions and increase the efficiency of resource use.
Environmentally friendly tableware brand "100% Plant" is not only the light of Taiwan, but also that has already shined in the world. The founder of the brand, Mr. Chien-chung Huang, applies the expertise he has learned and joins hands with a professional team. From raw materials, scientific research, design to development, step by step cautiously taking into account the product life cycle, adhering to the concept of sustainable development, working hard for extreme climate, resource depletion, plastic pollution and other issues, and devoting all efforts to action, its innovative thinking and perseverance are truly admirable.
This time, I would like to invite Mr. Chien-chung Huang, the founder of 100% Plant, to share his wonderful entrepreneurial story with us!
Brief Introduction of founder Chien-chung Huang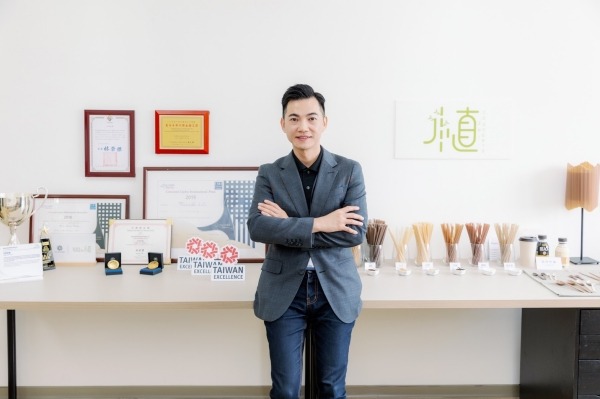 Chien-chung Huang, CEO of Ju Tian CleanTech Co., Ltd., Master of Applied Chemistry Department of Chaoyang University of Technology. Pontex Polyblend Co., Ltd. / R&D Director, Wistron Advanced Materials Ltd. / R&D Director.
He committed to the United Nations Sustainable development goals SDGs and take the concept of environmental protection (E, environment), social responsibility (S, social) and corporate governance (G, governance) ESG as the core concept of enterprise operation. He also participated in major exhibitions at home and abroad and has won numerous awards.
Q1: What was the original intention of establishing the "100% ZHI(Plant)" tableware brand?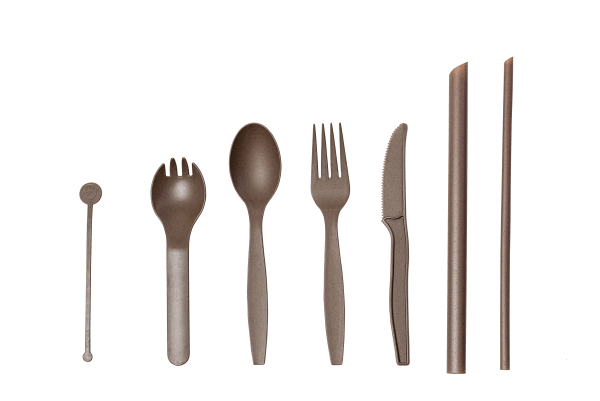 The founder, Chien-chung Huang, studied at the Department of Applied Chemistry of Chaoyang University of Technology during his university and master's classes, specializing in polymer materials science-related technologies, and has long been concerned with the research and development of international raw materials.
During his school days, he conducted a field survey with instructors to conduct a research project on whether the composition of the surface of pineapple leaves can be used as a material. After participating in the field, he discovered that the related waste generated during agricultural operations have been disposed of by incineration for a long time. Therefore, the idea of ​​recycling agricultural waste has started to reduce the air pollution problem caused by burning. After graduation, he devoted himself to the research and development of environmentally friendly materials for the recycling of agricultural waste.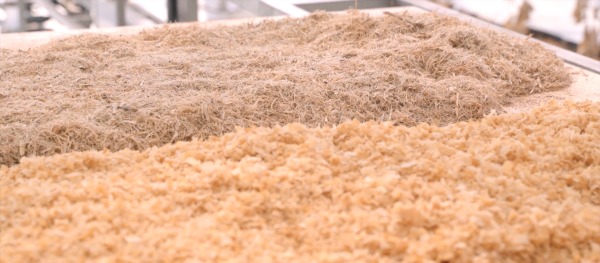 In 2009, he completed his master's thesis "A study of biodegradable green composites reinforced by banana fibers". The research results of this thesis were awarded The Outstanding Paper Award of Polymer Science Academic Journal in 2019 ten years later.
He also founded Ju Tian CleanTech Co., Ltd. in 2018, giving birth to the "100% Plant" brand, advocating a plastic-free life of recycling, and making discarded plant fiber materials such as bagasse, coffee grounds, tea and other plant fibers into food containers, such as disposable straws, tableware, cup lids, etc. It not only helps solve the problem of agricultural waste that farmers are worried about, products made from plant fibers will also not cause environmental pollution even after burning, and can be converted into water, air and amino acids when buried.
This breakthroughs the traditional application of plastic disposable tableware, which causes huge environmental problems. The typical product of the brand, "Sugarcane Straw", is also the first iconic company that uses sugarcane as the main raw material to produce straws.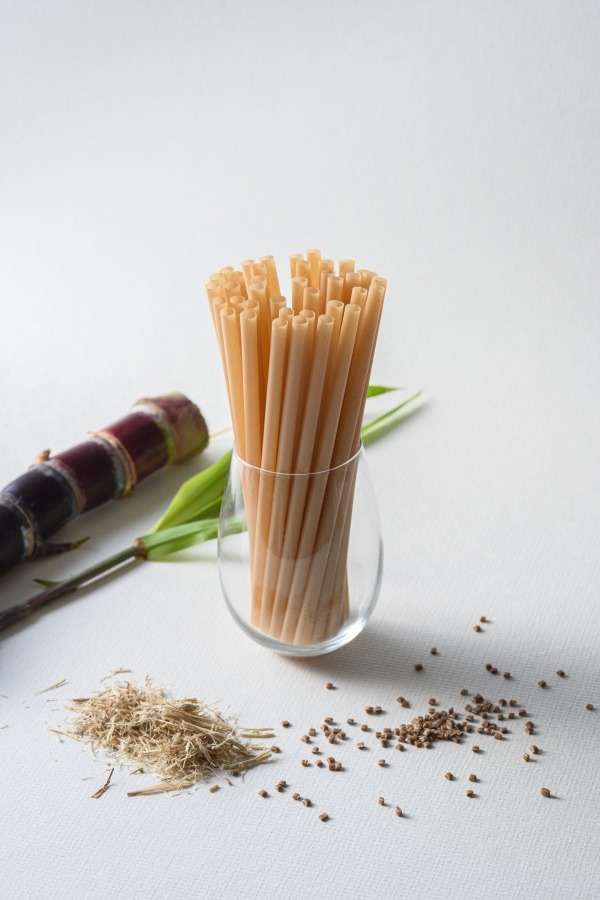 Q2: What practical challenges are faced by plant fiber eco-friendly tableware?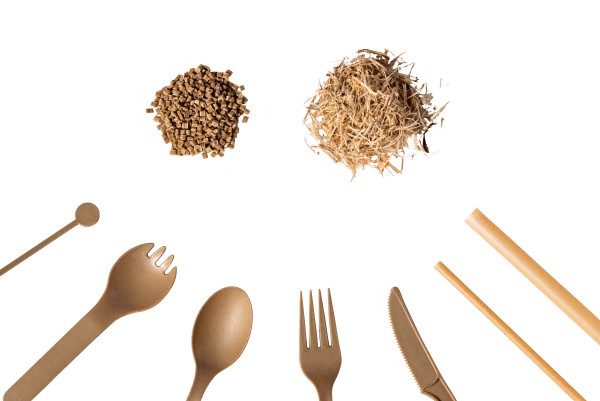 The cost of manufacturing eco-friendly products is much higher than that of plastic products, because of the large scale of use of plastic products and their lightness and cheapness, mass production naturally lowers production costs.
However, 100% ZHI(Plant) is an environmentally friendly product made from natural plant fibers, and it uses agricultural waste as raw materials. The production and processing machines use plastic compounding equipment, since the machine itself is not designed for plant fiber tableware, the new material is manufactured with the old machine, and the process speed is affected by the error rate. During this period, the formula must be constantly changed to improve production efficiency, which is the thorny challenge faced by the brand in the early days.
In addition, EU regulations are changing with each passing day, and in order for products to meet standards, all process sessions can only continue to improve technology. For the sake of prudence, we have also cooperated with our alma mater, Chaoyang University of Technology, continuously developing and updating the technology of plant fiber reuse.
Q3: What are the market segments and potential of "100% ZHI(Plant)"?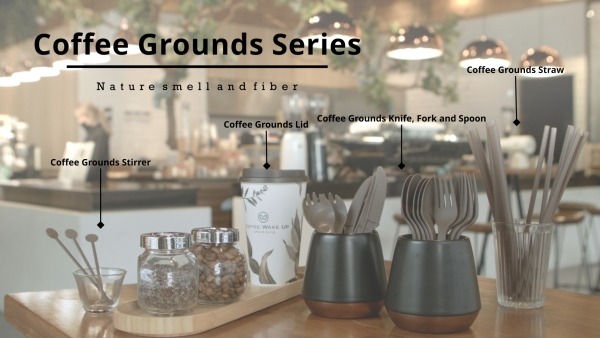 With the rising awareness of environmental protection in recent years, the choice of environmentally friendly tableware on the market is mostly paper tableware, wooden tableware, or metal tableware. Although they are more environmentally friendly than plastic materials, "new resources" are still used in the manufacturing process, such as cutting down trees, or various metals.
"100% ZHI(Plant)" is to demand that each product must meet the design considerations of "reducing carbon emissions, reducing resources, and pursuing eco-effectiveness". In the design of products, we hope to change from the source. And through the perspective of life cycle thinking, the process of resource circulation and the end of life are considered.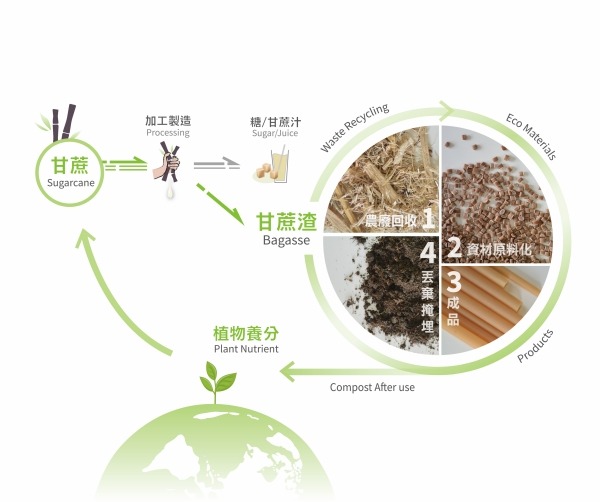 From the period of raw material selection, the principle of reducing the waste of the earth's "new resources" is to reduce the dependence on raw materials, select agricultural waste for reuse, and turn them into sustainable materials. At the same time, it can also help local farmers deal with annoying waste problems.
In the process of processing and manufacturing, the principle of clean technology should also be followed. It does not use general industrial drying to reduce carbon emissions from dryers. Instead, we rent idle glass houses from farmers and use solar energy for waste treatment. We use existing plastic compounding equipment instead of developing new machines, so as to improve the efficiency of plastic processing equipment. In all processes, no chemical additives are added. After these disposable tableware are used, they can be decomposed by microorganisms in the soil, and finally decomposed into water and carbon dioxide, which can also become nutrients for the soil, truly realize an environmentally friendly biological cycle.
Q4: What are the materials and environmental protection features used in "100% ZHI(Plant)"?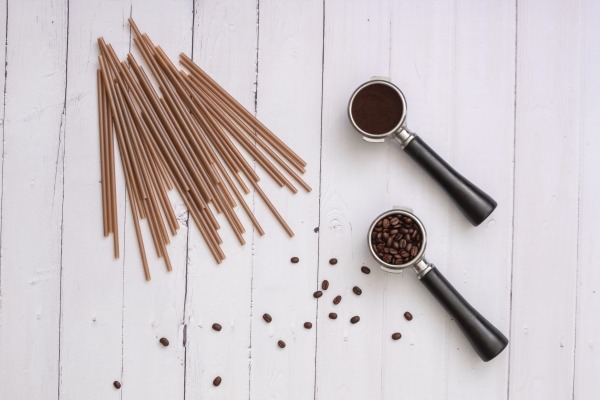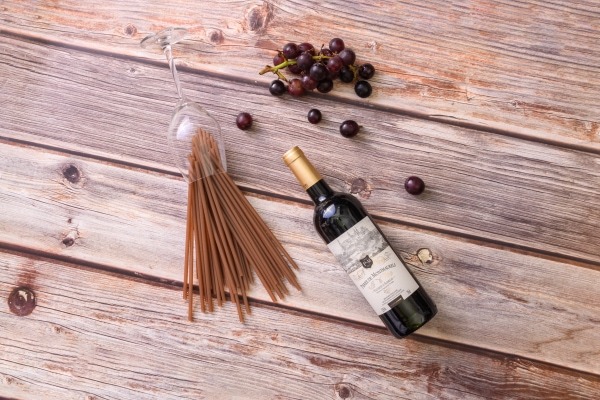 At present, "100% ZHI(Plant)" has successfully processed a wide range of agricultural wastes in Taiwan, such as bagasse, coffee grounds, bamboo residues, tea residues, lemongrass residues, juniper residues, soybean residues, guava seed residues, grape residues, etc. It intends to extend the treatment of overseas agricultural waste.
The company's core technology is mainly based on the research and development of Biomaterials, that is, the raw material of agricultural waste is applied to various types of products, and the research and development is more in line with regulations, so as to obtain the certifications. At present, the products developed by the brand include plant fiber straws, plant fiber tableware, plant fiber sustainable bottles and plant fiber food containers, as well as creative products such as coffee ground shoes and chairs made from bagasse. At present, we continue to develop carbon reduction products of plant fiber series, which are expected to be popularized and applied in various industries.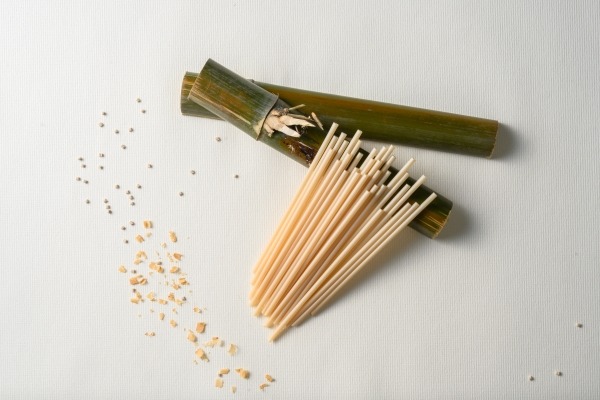 Taking sugarcane straws as an example. After the sugarcane is squeezed into sugarcane juice, the remaining bagasse is waste. We collect the bagasse that would be discarded at first and make it into an environmentally friendly straw, which not only solves the problem of agricultural waste, but also continues the value of bagasse. The used sugarcane straws can be decomposed by the soil after being buried, which will produce water and carbon dioxide, which will eventually return to the soil. The process of products from nothing conforms to the concept of "take from nature, use in the nature, and ultimately return to nature", which is the concept of "circular economy" we want to advocate, coexisting and prospering with the earth. This product is also a typical work of the brand.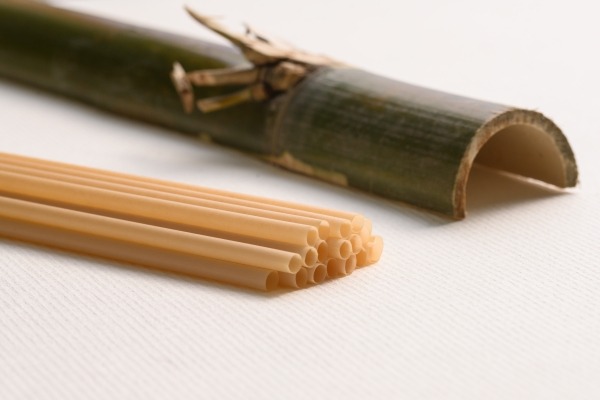 Sugarcane straws have been certified by the international biodegradable certification agency. Sugarcane straws can be completely decomposed within 12 weeks when buried in the soil. At present, they have also obtained the invention patent of "environmentally friendly straws" in Taiwan, and the utility model patent of "environmentally friendly straws" in Japan, and A utility model patent for "environmentally friendly tableware structure" in Taiwan and China.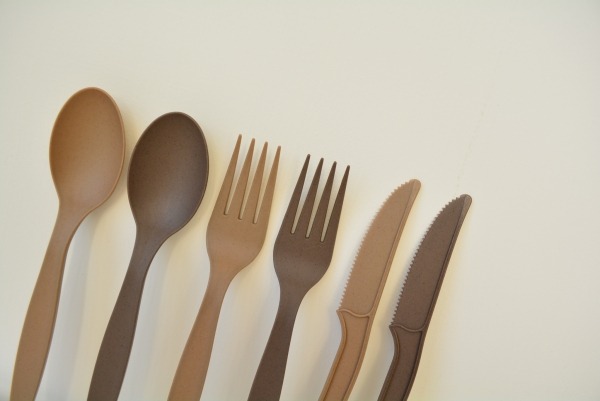 In order to ensure product quality and safety, Ju Tian CleanTech Co., Ltd. has passed the international certification of ISO 22000 and HACCP, formulated efficient production schedules, and established a quality inspection system. Through the professional technology of polymer materials, combined with other industries cooperation, made limited resources to exert unlimited energy, hoping to provide more practical solutions and ideas for global environmental problems.
Q5: What are the typical works, deeds and honors of "100% ZHI(Plant)"?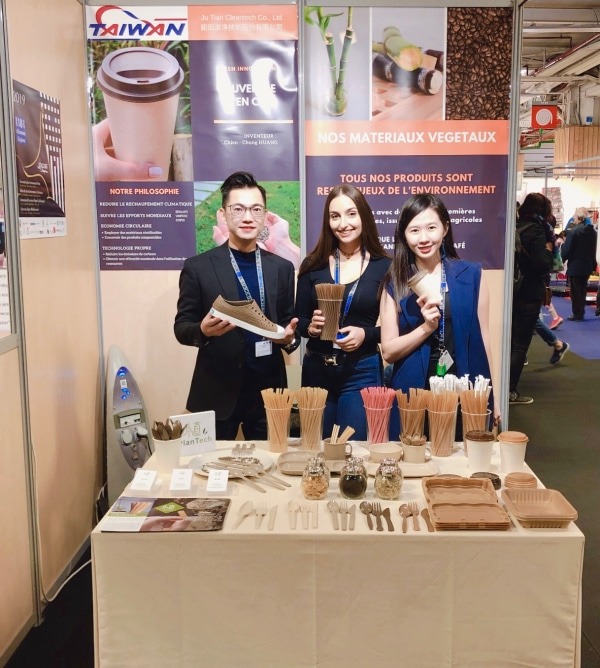 In 2015, the heart-wrenching video of sea turtles being inserted into their noses with plastic straws is still vivid, which made the world face the serious persecution of marine waste to species and the environment. All over the world, they responded to the ban on the use of single-use plastics, and Taiwan also officially released the policy of banning plastic straws on July 1, 2019.
"100% Plant" released the sugarcane straw in July 2018, and took the results to participate in the French inventions at Concours Lépine, and won the invention gold medal of the invention. In 2019, material technology has also evolved and upgraded, recycling coffee grounds and developing environmentally friendly products with high practicability, which once again won the gold medal at the Invention in Paris, France. The brand is dedicated to developing environmentally friendly products. We are fortunate to have been awarded the gold medal by the French government for two consecutive years. It is very gratifying and even more exciting!
Q6 : How does "100% ZHI(Plant)" make products widely used and increase the penetration rate?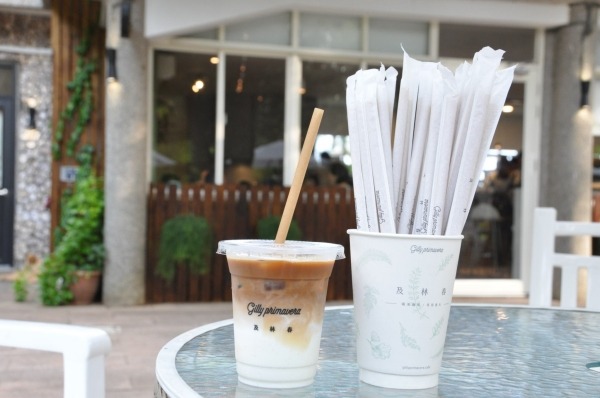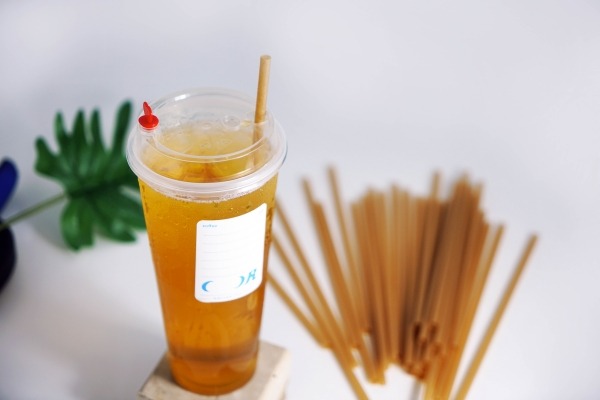 The concept of "100% ZHI(Plant)" has been recognized at home and abroad, and it has been sold to five continents, including Japan, Singapore, South Korea, Malaysia, the United States, Canada, Australia and more than 25 places. The main sales are in Southeast Asia, such as the Philippines, Vietnam etc., followed by France, which is widely used in local cafes, bars, restaurants, etc. In response to market demand, a branch office has also been established in France. As for Taiwan, we continue to conduct industry-university cooperation with Chaoyang University of Technology, and actively cultivate talents with a "recycling economy". It also promotes environmental protection concept lectures to spread relevant foreign knowledge and development trends to more friends. Many friends can obtain and pay attention to industry trends, and then respond and implement.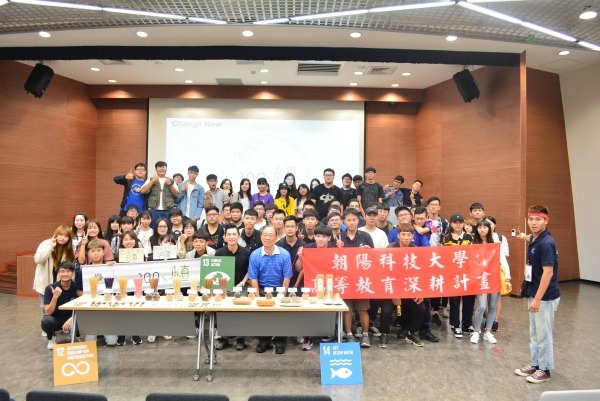 In addition, this company often participates in overseas sustainability forums for exchanges, such as the GLOBE2020, environment and Sustainability Forum in Vancouver, Canada in 2020, Maison & Objet Paris, France, and the Pollutec Forum in France. The strength of the 100% ZHI(Plant) team has brought Taiwan's circular economy industry chain to the world, showing our strength through innovation, and letting the world know that Taiwan is also continuing to work hard for the earth's environmental protection.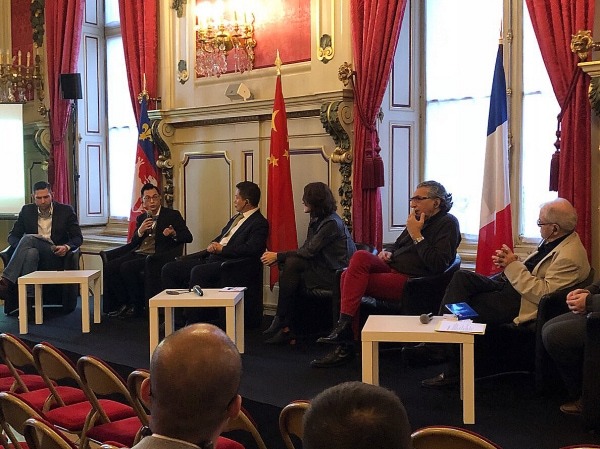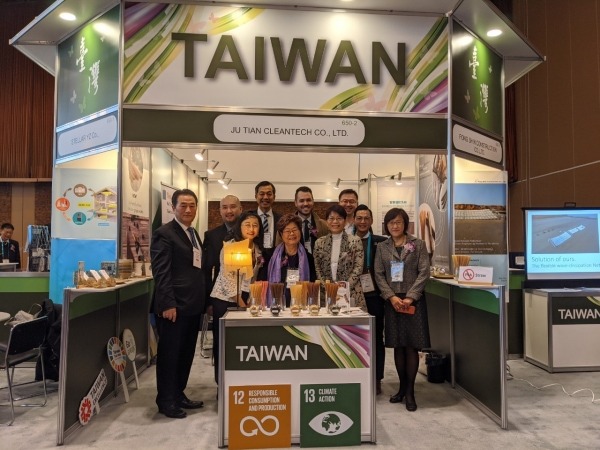 Q7. The truth about "100% ZHI(Plant)" that the founder should give to readers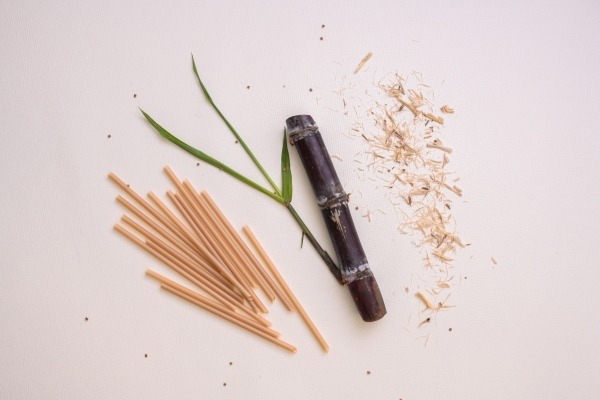 We invite you to do some environmental protection actions every day, such as taking fewer elevators, taking more public transportation, reducing meat consumption, and staying away from plastic products. By gathering the strength of everyone, we can accumulate more, so that we can truly realize the sustainable operation of the earth. In the face of extreme climates, what we need to do is definitely not only to fight the phenomena after changes, such as stronger air-conditioning, artificial rain for droughts, and uncontrolled water use, etc.
The thinking of this company is to hope that they consciously slow down the crux of the problem and lend a hand to make a difference. Since the heat is hot, it is better to use solar heat instead of machines for drying. I hope that more friends will join in the grand event, so that environmental protection is not only a slogan, but a brainstorming and extending application in normal life, and I pray that the earth can get on the right track of recovery as soon as possible. You and me and the younger generation in the world can hope to return to true peace living freely in the environment.
100% ZHI(Plant)IG
https://www.instagram.com/100zhi_taiwan/
100% ZHI(Plant) FB
https://www.facebook.com/100plasticfree
100% ZHI(Plant) YT
https://www.youtube.com/channel/UCqti3qizupgqMmBD-LUhGmA/
100% ZHI(Plant) official website
https://www.plastic-free.com.tw/index_en.html
Source: http://kaijun.com.tw/master-15/