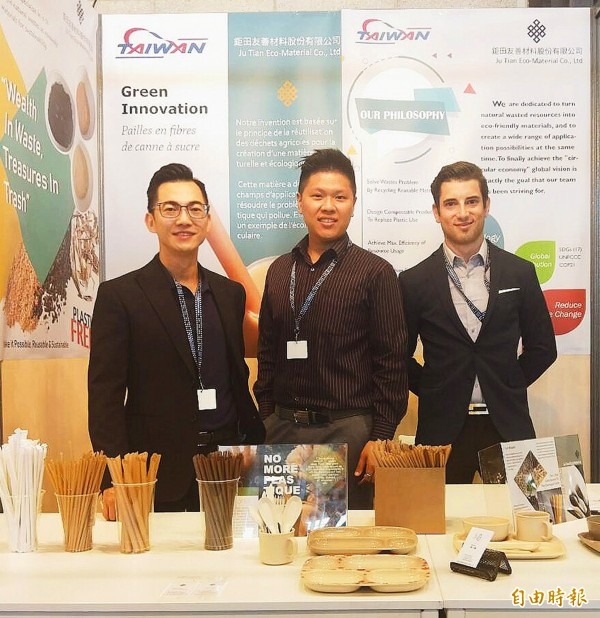 Chien-Chung Huang(left) and his partner in front of the booth at the ChangeNOW Expo in France. (Provided by Chien-Chung Huang) 
Chien-Chung Huang and his R&D team, following the development and production of sugarcane straws, coffee grounds straws are also steadily produced, award-winning in Concours Lépine Méditerranéen Montpelier of sugarcane straws have a sweet flavor, and coffee grounds straws have a coffee fragrance, coffee grounds straw makes tea taste more fragrant and surprising.
JuTian Eco-Material Co., Ltd. founded by Chien-Chung Huang and his partners recently awarded a gold medal for sugarcane straw in Concours Lépine Méditerranéen Montpellier. He also exhibited at the "ChangeNOW Expo " in Paris, offering water with sliced fruits and vanilla, as well as bagasse, coffee grounds, and bamboo straws are provided for visitors to use. French people who are used to drinking coffee, were pleasantly surprised when they took the coffee grounds straw, smelled it, and then used it to drink water. Some of them even screamed and jumped, making Chien-Chung Huang and his partners laugh together.
Chien-Chung Huang said that the company recycles coffee grounds from coffee chains across the country and dries them in the glass house at Central Taiwan Innovation Campus, MOEA, saving energy by drying them in a greenhouse. Some persimmon farmers in Taiwan have glass houses to bake dried persimmons, which are only used for one season a year. In the future, the company hopes to cooperate with persimmon farmers so that their glass houses can be used throughout the year to increase their income.
Chien-Chung Huang's team has also developed children's tableware made of bagasse, coffee grounds and bamboo, as well as disposable tableware suitable for use on airplanes or in buffet restaurants. At present, there are several baby product companies in France, Germany and Japan, and several airline companies are also in contact with cooperation matters.
There are two kinds of children's tableware, plain and smooth surface, in fact, only the production techniques are slightly different, but there are no chemical substances added. Consumers in Taiwan are used to smooth surfaces, while operators in European countries prefer plain surfaces with a grainy feel, which is more natural, he said.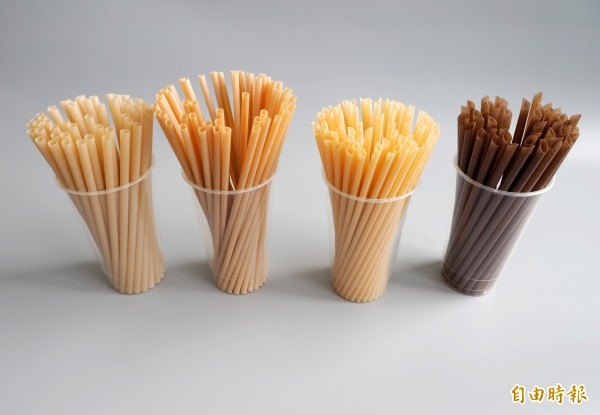 Chien-Chung Huang and his team developed sugarcane straws with a sweet flavor(left 1, left 2) and coffee grounds straws(right 1) with a coffee fragrance. (Photo by reporter Feng-Li Chen)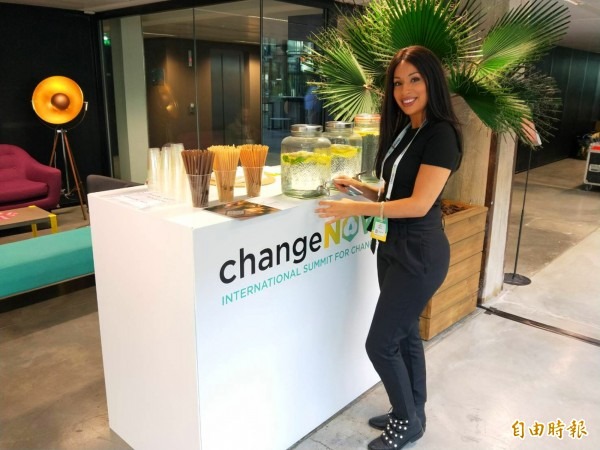 Chien-Chung Huang's team provided drinking water and coffee grounds, bagasse and bamboo straws for visitors to try out at the ChangNow Expo in France. (Provided by Chien-Chung Huang)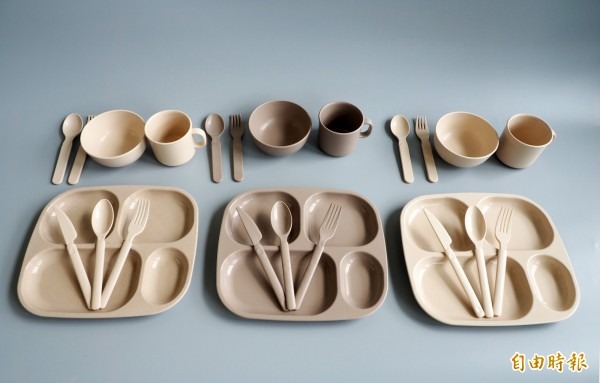 The team of Chien-Chung Huang used coffee grounds, bagasse and bamboo to develop tableware for children and adults. (Photo by reporter Feng-Li Chen)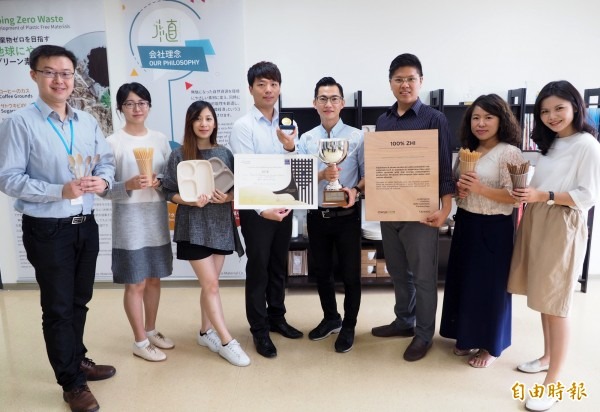 Chien Chung(left 5) and his team hold the gold medal of Concours Lépine International Paris and the Trophy of the Chairman's Special Award which arrived in Taiwan. (Photo by reporter Feng-Li Chen)