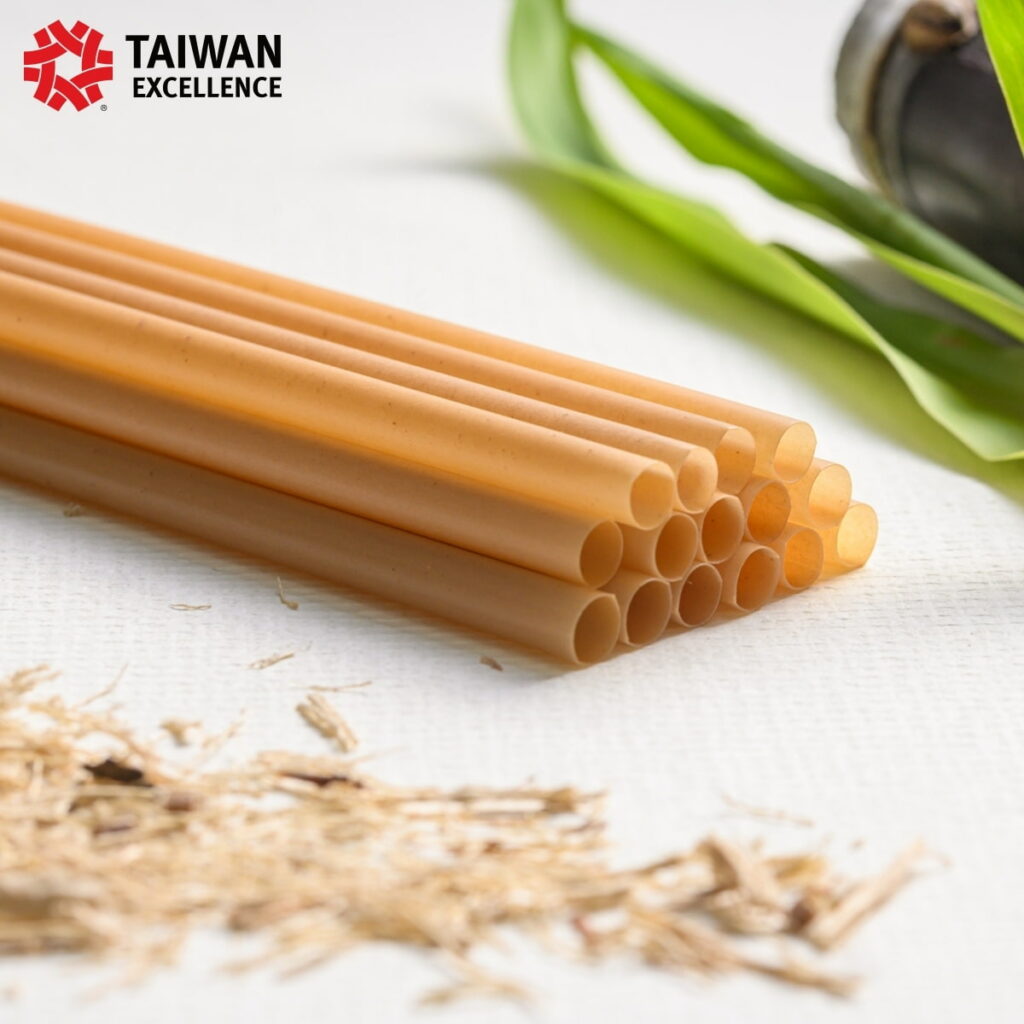 Do you still remember the image of the plastic straw stuck in the nostril of the turtle? The consumption culture of hand-shaken cups in Taiwan is deeply embedded in our lives. According to the "Nutrition and Health Survey in Taiwan" from 2014 to 2017, nearly 40% of Taiwanese drink hand-shaken drinks at least seven times a week. It can illustrate the popularity of hand-shaken drink shops. However, those plastic straws that only accompany us for dozens of minutes often end up in nature. Did you know that 370 billion disposable plastic straws are used every year, many of which do not enter the garbage disposal area, but lie in the surrounding environment of people? These plastic straws take at least 200 years to be decomposed, causing a lot of impact and damage to the natural environment. Therefore, "Ju Tian Cleantech" intends to do something for the global environment and reduce the tragedy of plastic straws destroying nature. It has established its brand "100% ZHI" and launched "Sugarcane Straws" made from bagasse. It is hoped that more people will pay attention to or practice the issue of environmental sustainability.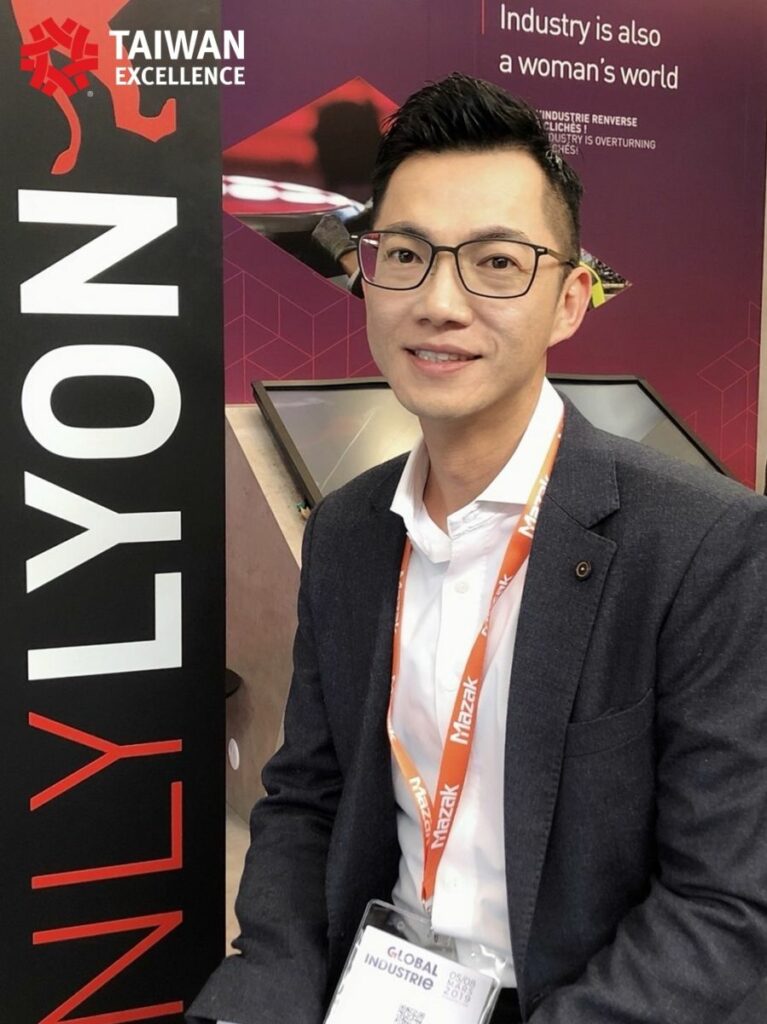 To give new life to agricultural waste and create environmentally friendly products, the founder, Mr. Chien-chung Huang, has applied what he has learned. His expertise is material research and development, including how to make agricultural waste such as corn stalks, coffee grounds, grape pomace, banana fiber, and bagasse more valuable. Mr. Chien-chung Huang began to care about environmental issues during his studies and devoted himself to the research and development of environmentally friendly materials.
During his master's progarm, he noticed the problem of agricultural waste when conducting field research with his professor, so he devoted himself to researching the reuse of agricultural waste. His master's thesis was written with this in mind. Therefore, in 2013, "Ju Tian Cleantech Co., Ltd" was established to develop environmentally friendly materials to reduce the air pollution problem caused by the incineration of agricultural waste.
In 2018, due to the rising awareness of environmental protection in Taiwan, photos of sea turtle noses pierced by straws appeared. The Taiwan government also began to implement the plastic restriction policy, so he established "Ju Tian Cleantech" and created the brand "100% ZHI", began to develop and reuse plant materials to make straws, and the "Sugarcane Straw" was born.
Applying The Circular Economy And Implementing SDGs
United Nations Sustainable Development Goals (SDGs) are the 17 most pressing issues in the world at present. Ju Tian Cleantech hopes to do its best, and use its expertise-polymer material technology to implement SDGs as the core concept.
The sugarcane straws that won the Taiwan Excellence Award this time, as the name implies, are straws made from sugarcane. They cooperate with Taiwan's sugarcane factories and apply the "circular economy" to make recycled material bagasse as raw materials. There is low energy consumption for the manufacturing process. In the terminal stage, it can be decomposed by the natural environment. When participating in the Montpellier Concours Lepine, the sugarcane straw was awarded the gold medal of the conference because it met the two invention indicators of SDGs13 and SDGs12. And Ju Tian Cleantech was invited to participate in forums and lectures such as the Global Climate Change Summit. In addition to sugarcane straws, Ju Tian has also cooperated with French wine producers to make grape pomace into desks and chairs, and applied in the "circular economy" to recycle agricultural waste.
The manufacturing process of sugarcane straws is no different from ordinary plastic straws. In the future, manufacturers of plastic straws will be able to switch quickly, and additional equipment should be avoided as much as possible during the procedure. By using existing resources, they use the glasshouse of the farmers to dry the bagasse instead of mechanical drying. In contrast, as the biggest competitor of sugarcane straws, paper straws need to go through processing procedures such as tree cutting and bleaching. Ju Tian doesn't want to use this to show the pros and cons of paper straws. It is also an environmentally friendly straw. Ju Tian hopes that people can choose products under the circular economy and make the environment better.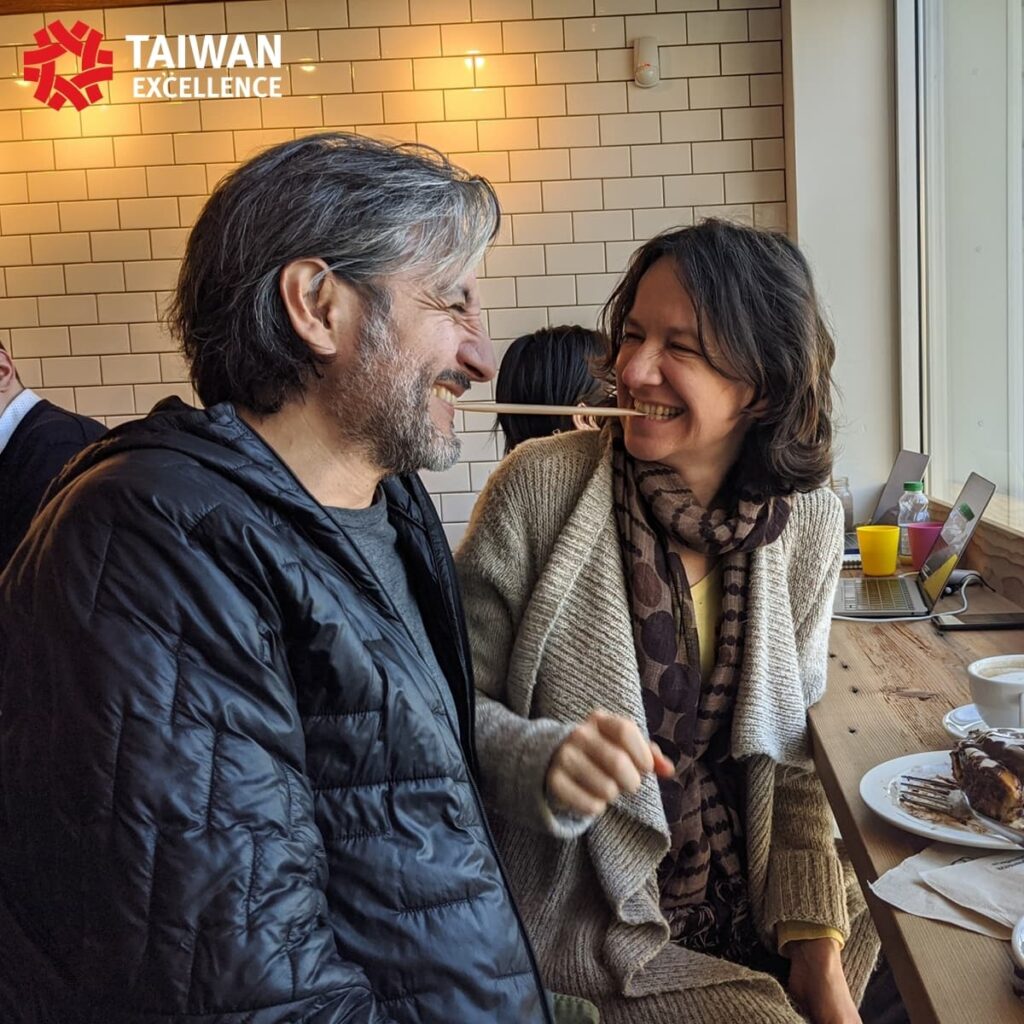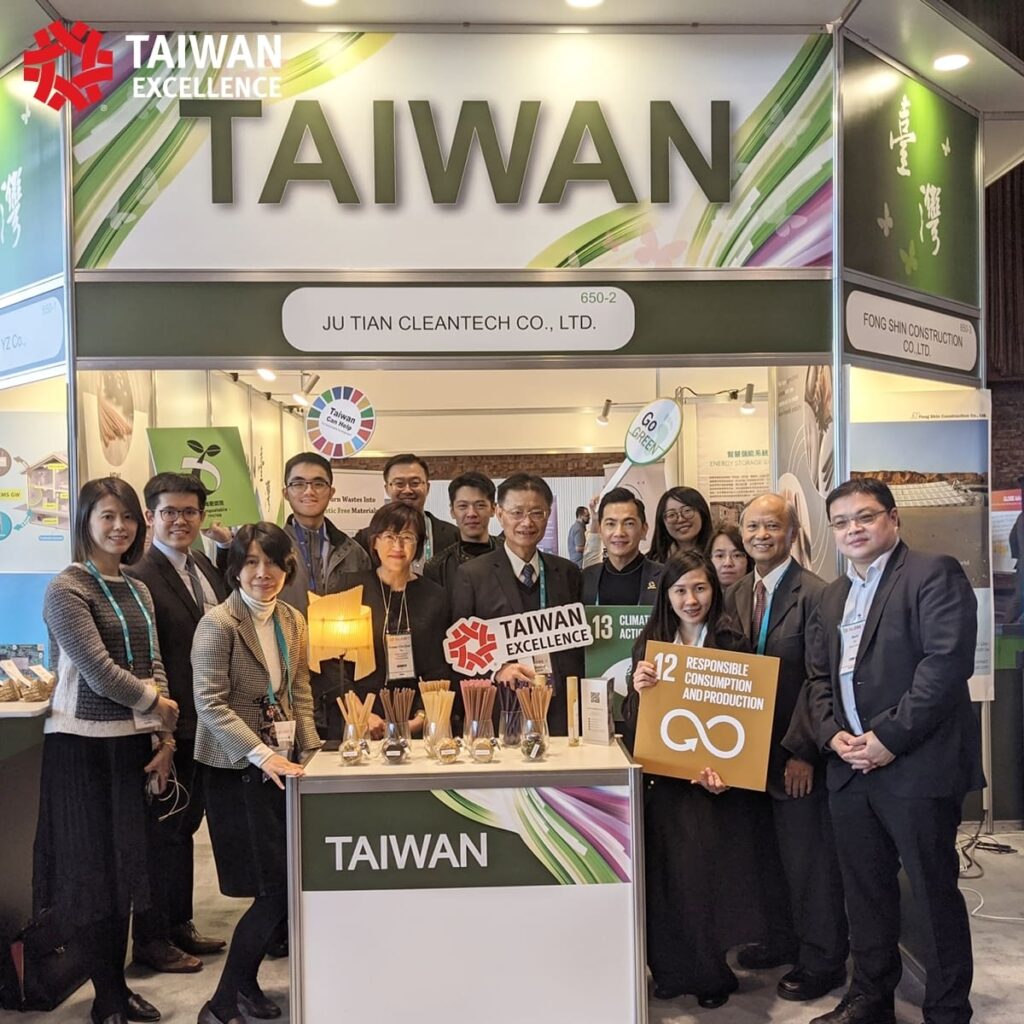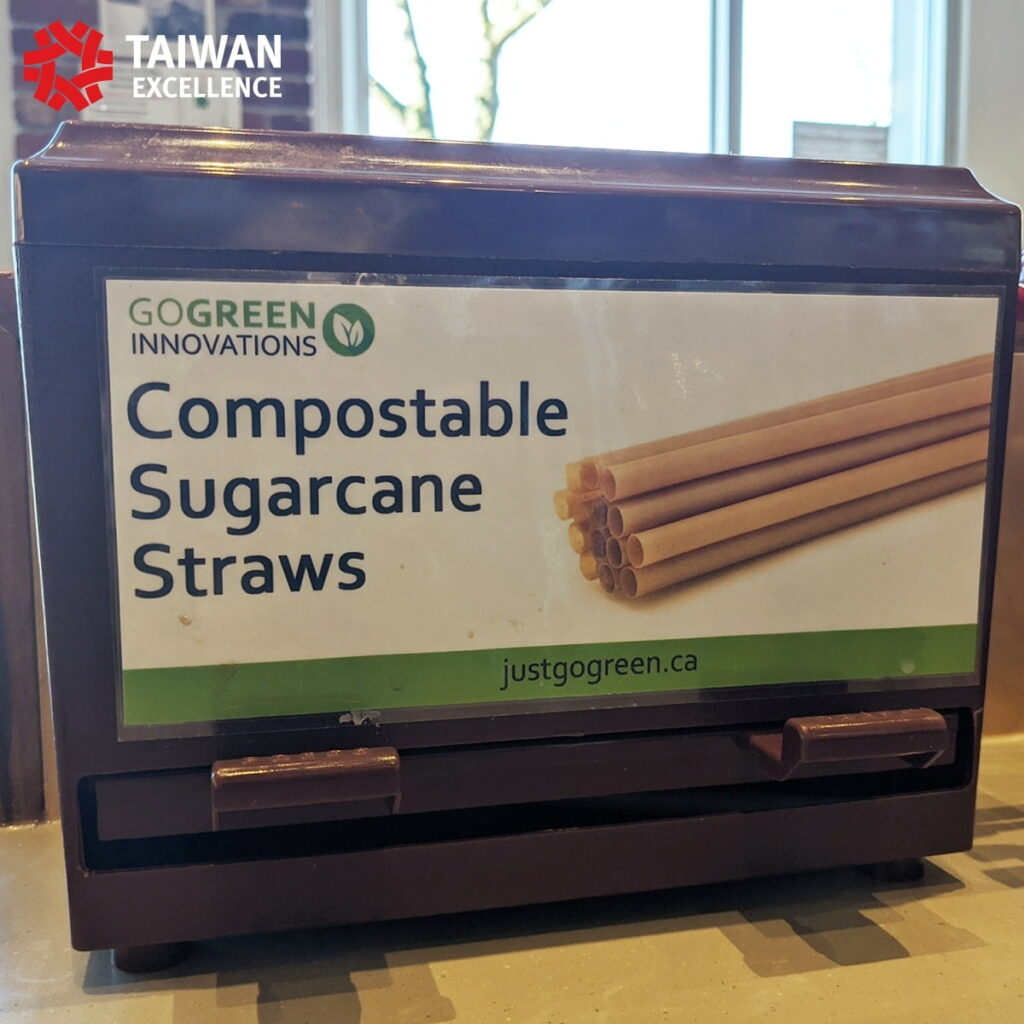 Seeing The Application Of Products Is A Treasure Of Ju Tian.
The road to the entrepreneurship of Ju Tian has not been plain sailing. Compared with European and American countries, Taiwanese pay less attention to environmental protection issues. The agricultural industry is also relatively unfamiliar with the products of the circular economy. However, Ju Tian was not discouraged by this, actively used online resources, and did not miss any opportunity for cooperation. Through innovation and imagination, they hope that awareness of environmental protection will gradually integrate into the lives of Taiwanese. In recent years, they have also cooperated with the school in industry and academia and participated in lectures to convey ideas, hoping to promote Taiwan's soft power in the field of circular economy to the world in the future.
Looking back on the road to entrepreneurship, the happiest thing is that when they went to Canada, they saw more and more stores and people supporting sugarcane straws, they were very happy to share with customers that they are the creator of sugarcane straws; Hand-shaken beverage stores in Southeast Asia also began to advocate the use of environmentally friendly straws and even came to inquire about the purchase. Seeing people using their products and giving the environment better treatment brought Ju Tian an indescribable move.

Promote Environmental Awareness Through Taiwan Excellence
For the future blueprint, Ju Tian will focus on "cup lids" and promote environmental awareness as its primary development goal. By cooperating with coffee shops, coffee grounds are recycled and made into straws. Send straws back to the store to achieve the effect of the circular economy. Ju Tian will also set up a branch office in France to contribute to the environment through local resources and environmental issues. This is also one of the reasons for Ju Tian participating in the Taiwan Excellence Award. With the marketing resources of Taiwan Excellence, they can expand their overseas markets so that more people can start thinking about environmental issues and contribute to sustainable living.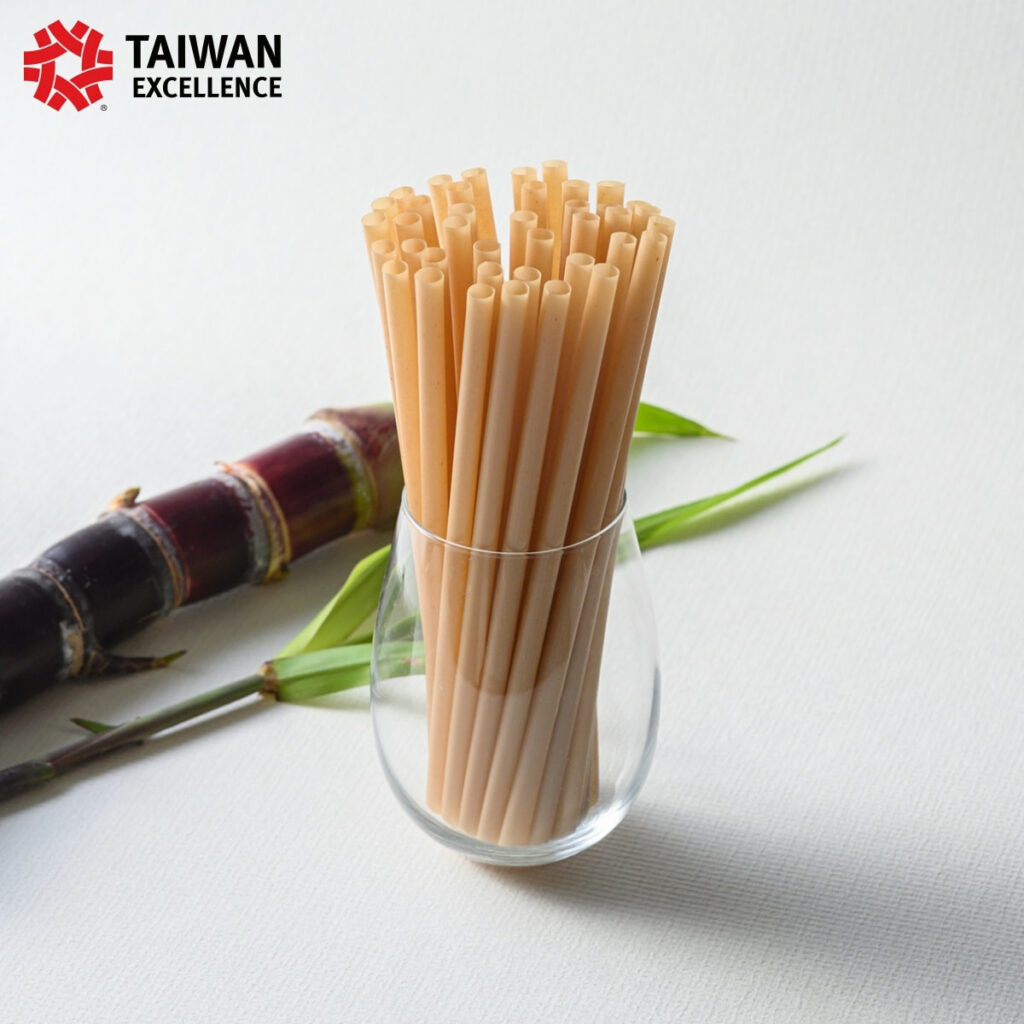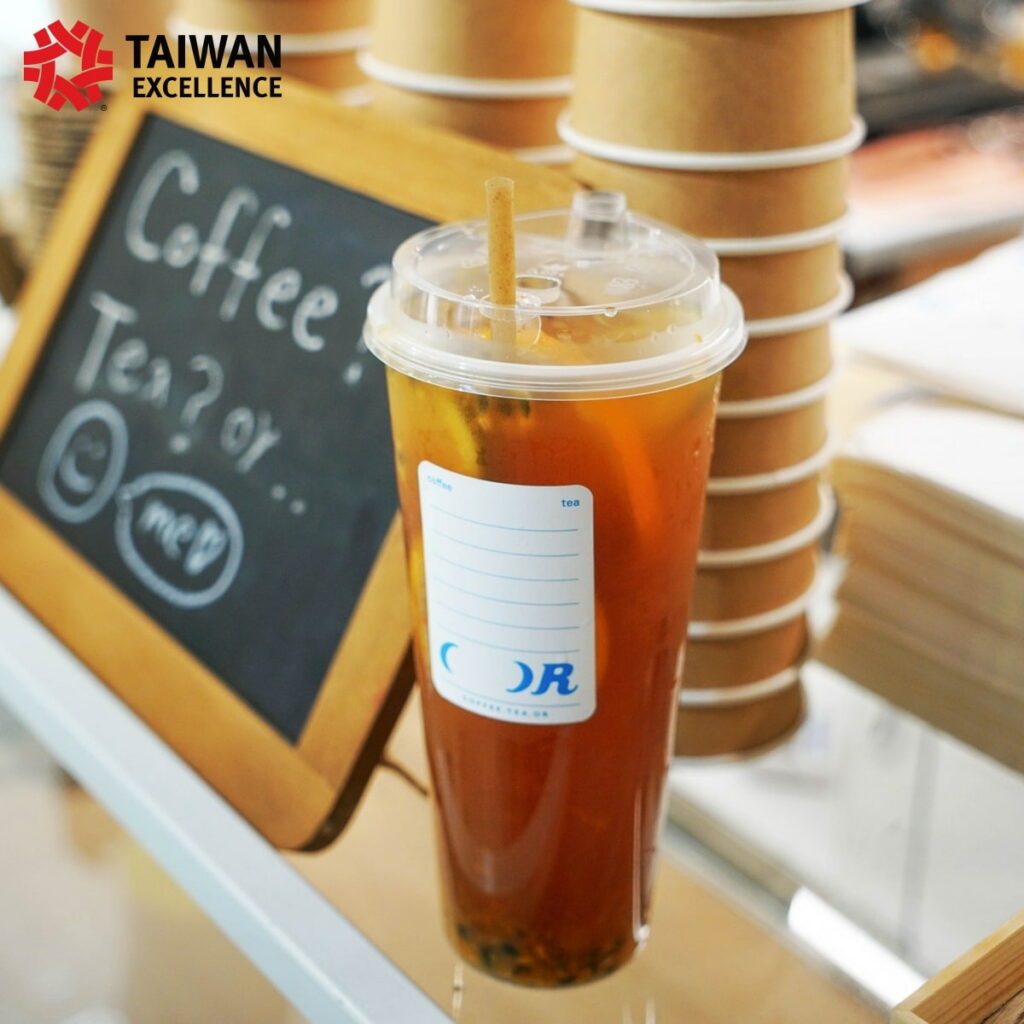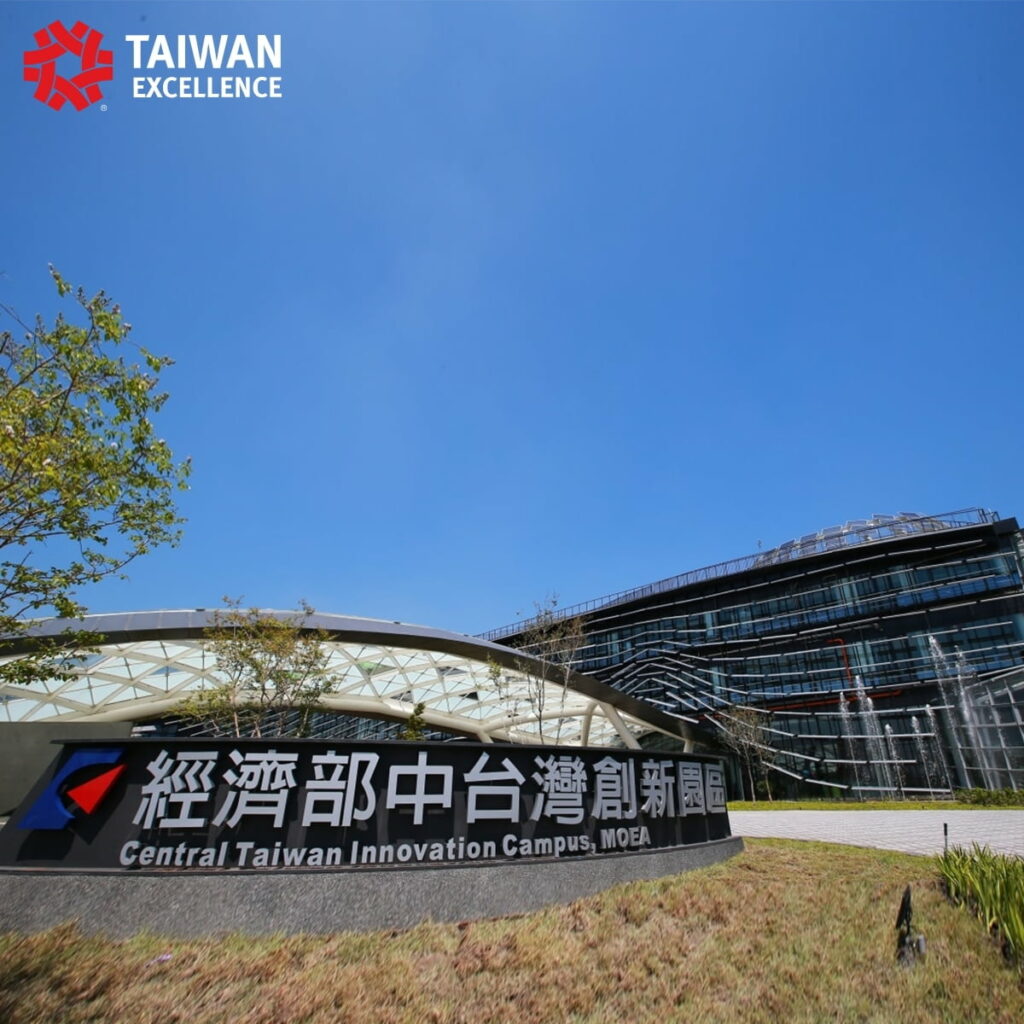 Source: https://www.taiwanexcellence.org/tw/press/product/41#