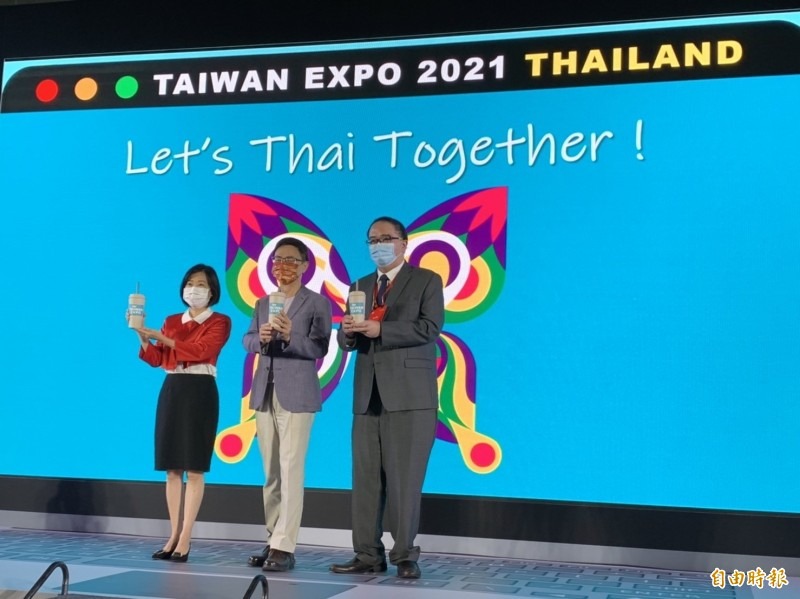 From the left are Cynthia Kiang, the director of the Bureau of Trade of MOEA, Chih-Fang Huang, Chairman of the Taiwan External Trade Development Council, and Sunh Arunrugstichai, the deputy representative of the Thailand Trade and Economic Office in Taiwan. (Photo by Reporter Jinghua Lin)

The Taiwan Expo in Thailand hosted by Taiwan External Trade Development Council opened today (29th). Chairman Chih-Fang Huang said that in addition to the integration of virtual and reality, the expo also incorporates live streaming elements from celebrities online, helping exhibitors to start broadcasting and selling Taiwanese products. This time, there were 175 exhibitors. Due to the live broadcast of the multinational expo, it is estimated that the business opportunities created are expected to be higher than the 30 million US dollars of the Taiwan Expo in Vietnam.
The epidemic situation in Thailand has cooled down a little recently, but it is still in a severe state. Chih-Fang Huang said that online marketing has become the new normal after the epidemic. Therefore, Taiwan External Trade Development Council also invited three groups of Thai Internet influencers to share. There is a hot mom Ploy with millions of fans that promotes Taiwanese living things. The Thai version of "an otter girl" LDA introduces the latest Taiwan 3C(Computer, Communication, Consumer- electronics) technology, and food tourism expert Ratto shares his experience of tasting Taiwan's pearl milk tea. Chih-Fang Huang said that it was promoted through Facebook, IG, and other communities before the expo. It has reached more than 2.1 million people and is expected to rise after launch.

There are 5 major exhibition axes. Online exhibition period lasts 1 month
The concept of Digital New South Bound Policy is implemented in this year's online Taiwan Expo in Thailand. There are 5 major exhibition axes including Industry 4.0, Zero Contact for Epidemic Prevention, E-mobility, Living Consumption, and Cultural Tourism; With the title of Detroit in the Association of Southeast Asian Nations, Thailand is actively investing in electric vehicles. MSI proposed a "smart electric bus solution" to remotely monitor the fleet, and DARAD Innovation also has a lightweight design for "electric bicycles".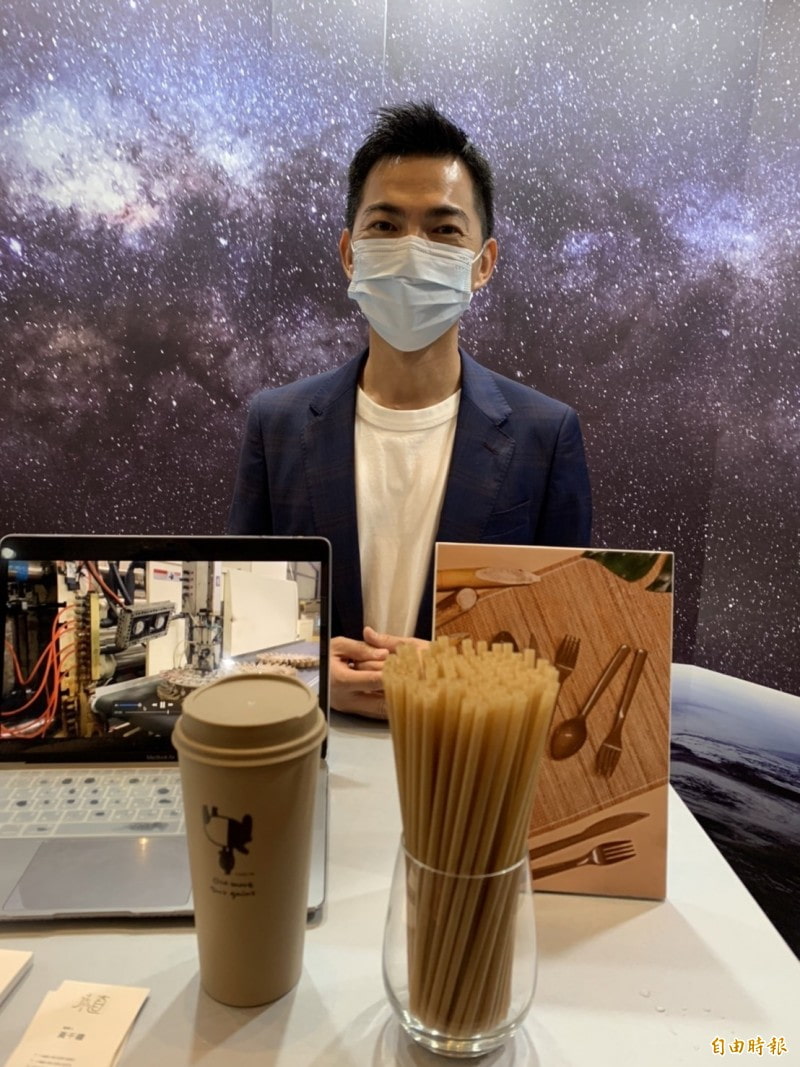 Ju Tian Cleantech uses coffee grounds and bagasse to produce eco-friendly straws. A number of exports to Europe is as high as 90%. This year's turnover is estimated to exceed 100 million NT dollars. The picture shows the founder Chien-chung Huang. (Photo by reporter Lin Jinghua)

Taiwan External Trade Development Council said that the negotiation meeting of Taiwan Expo in Thailand also invited well-known buyers such as CP All, the largest chain channel group in Thailand, BTS, the Bangkok mass transit group, and Synnex, the largest ICT product agent in Thailand. A total of 326 online negotiation sessions were arranged. The online exhibition period is one month from September 29 to October 29, with 175 exhibitors setting up digital booths.