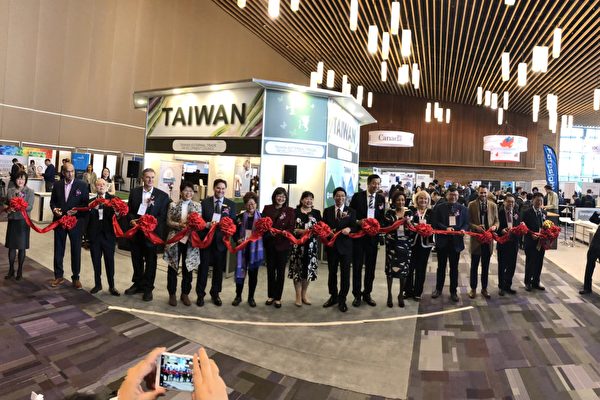 Photo: Taiwan once again participated in the Global Sustainable Environment Expo in Vancouver as a national pavilion to seize North America business opportunities. (Photo by Mei-Qin Wang) 
[The Epoch Times, Feb. 12, 2020] In cooperation with the Ministry of Foreign Affairs, ROC, TAITRA will participate as a national pavilion group at Vancouver Global Sustainable Environment Expo (GLOBE 2020, Feb. 10-13) in Canada. Displaying Taiwan's circular economy products and pursuing green energy opportunities in North America.
The opening ceremony of the "Taiwan Pavilion" was held at the Vancouver Convention Centre on the 11th. Canadian dignitaries including Federal Senator Yonah Martin, Federal Representative Hedy Fry, Alice Wong, Kerry-Lynne Findlay, Kenny Chiu, Don Davies, BC MP Teresa Wat, Port Coquitlam Mayor Brad West, Acting Mayor of Langley Steve Ferguson, Burnaby City Councillor Pietro Calendino, Richmond City Councillor Chak Au and Chairman of Globe Series, the organizer of the expo Chris Henderson, all attended the ribbon cutting ceremony.
Ambassador Wen-Yi Chen of the TECRO in Canada delivered a speech. As a member of the international, Taiwan is actively promoting sustainable development policies. The government is expected to increase the proportion of renewable energy use to 20% by 2025 and to plan production and recycling with the concept of circular economy.
Canada has leading technologies in green energy and circular economy, and there is much room for Taiwan-Canada cooperation. Ambassador Chen cited the participation of Canada's leading wind power developer Northland Power (NPI) in Taiwan's offshore wind power project as an example of the potential for Taiwan-Canada cooperation in the green energy industry. Ambassador Chen expressed his hope that by encouraging Taiwanese enterprises to participate in GLOBE, Taiwan-Canada bilateral economic and trade cooperation will be further deepened and a sustainable economic growth model will be built.
Senator Martin was deeply impressed by Taiwan's high-tech development. Several Representatives Hedy Fry, Kenny Chiu and Don Davies agreed that a democratic and progressive Taiwan should be admitted to international organizations such as the WHO and ICAO, and pleased to see Prime Minister Justin Trudeau publicly support Taiwan becoming an observer of the WHO. BC MP Teresa Wat and Councilman Burnaby Calendino were particularly interested in the products made from recycling of agricultural waste in Taiwan, especially since plastic ban, energy saving and carbon reduction are the directions of Canadian policies, and believe that Taiwan and Canada can cooperate more closely in circular economy and green energy opportunities in the future.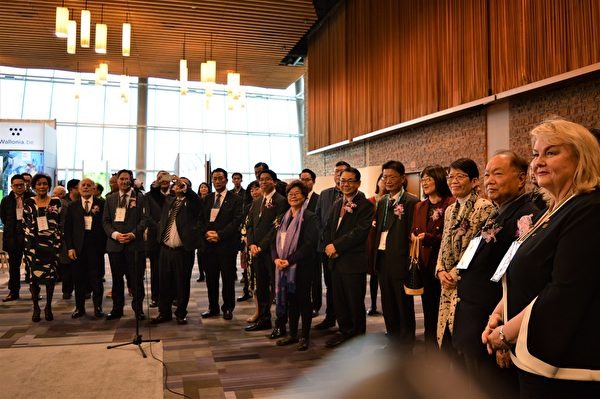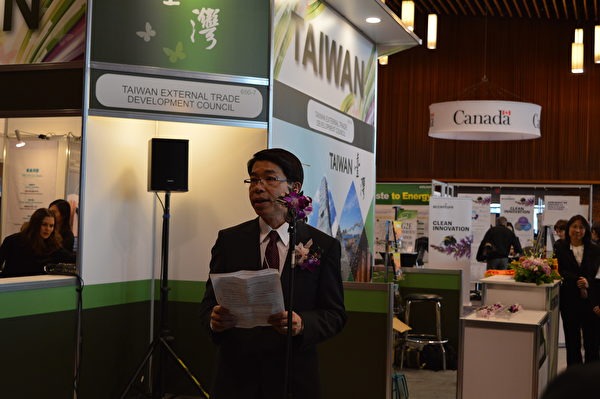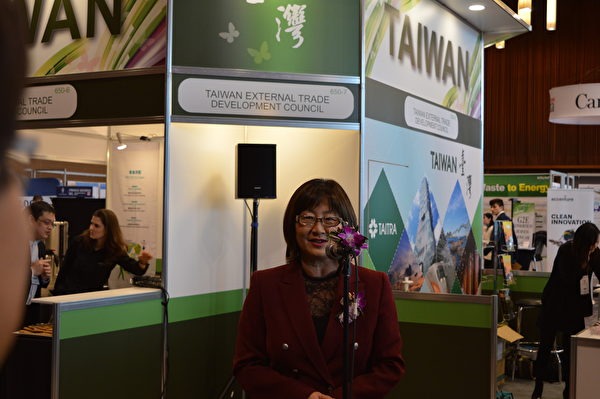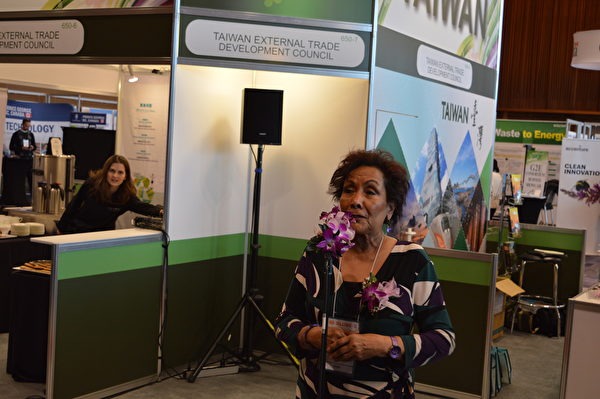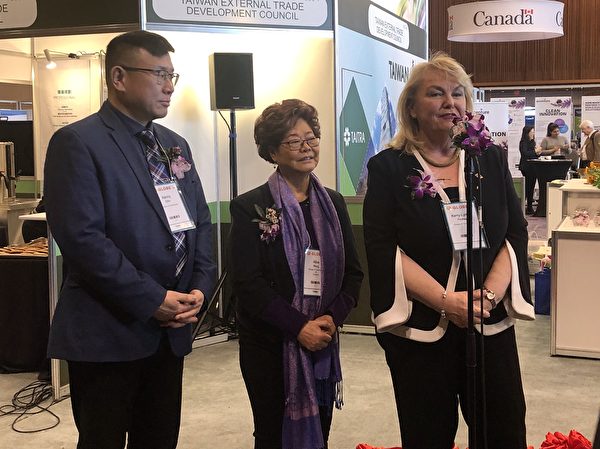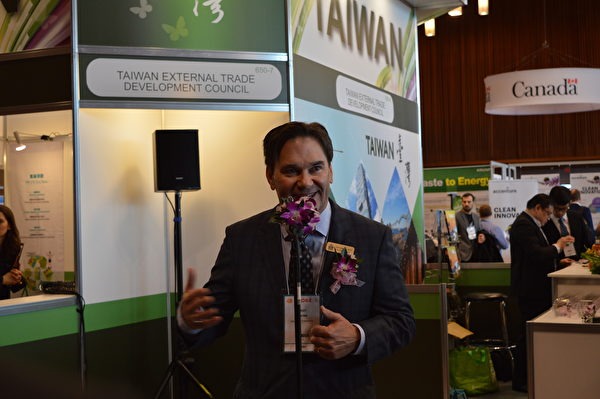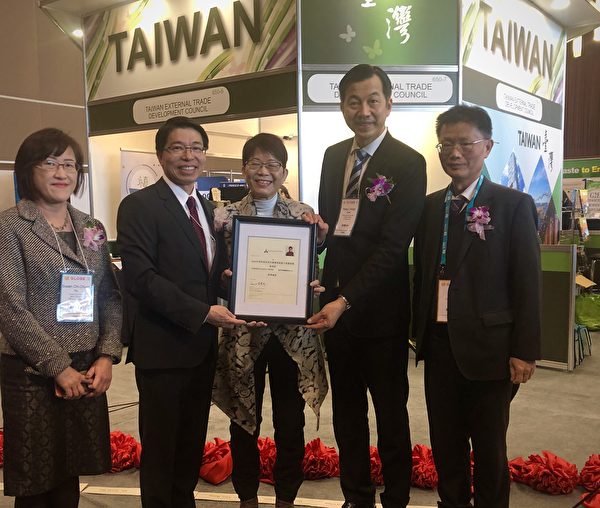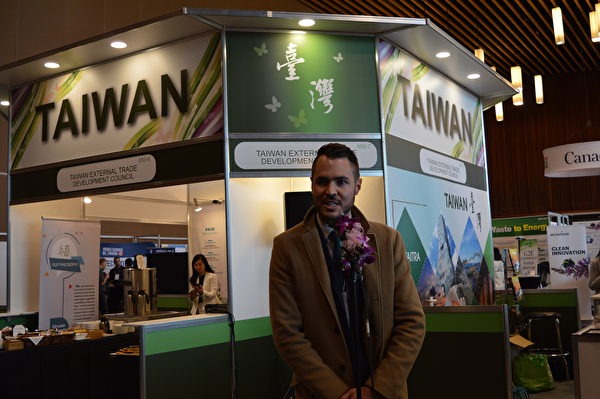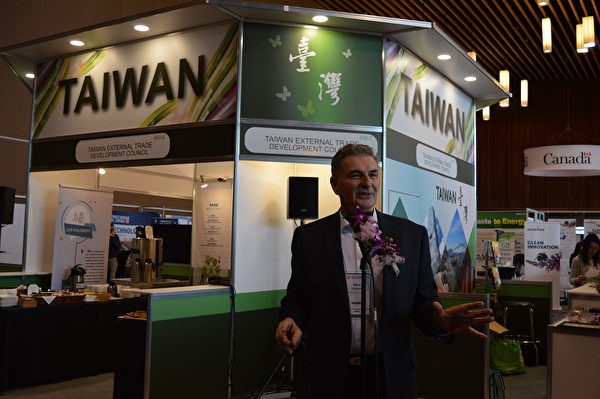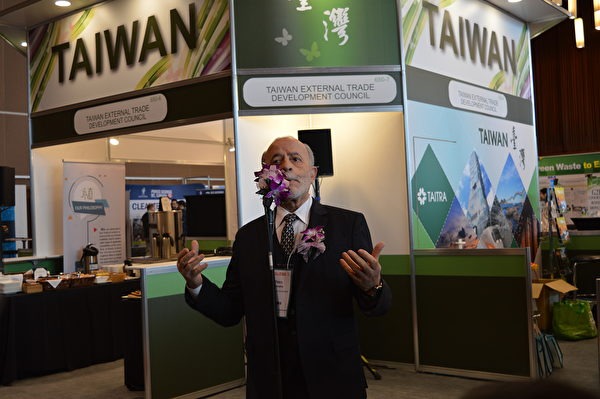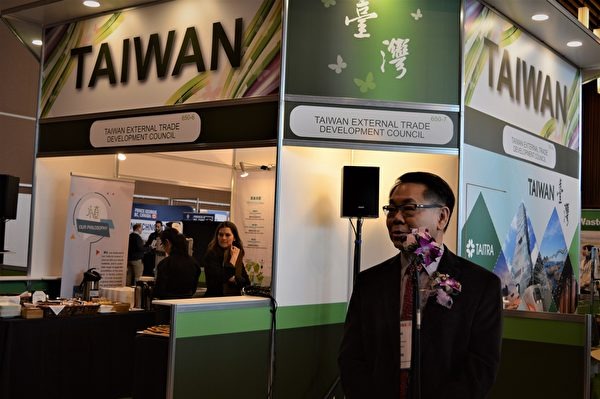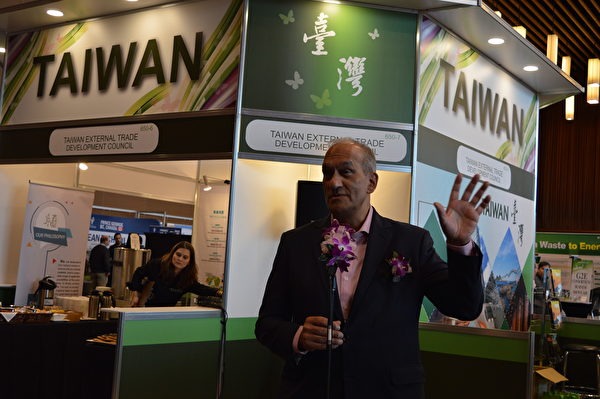 Photo: Taiwan once again participated in the Global Sustainable Environment Expo in Vancouver as a national pavilion to seize North America business opportunities. (Chen Chiu / The Epoch Times) 
GLOBE Sustainable Environmental Expo
The Expo is held every two years and is the oldest global business innovation conference and exhibition in Vancouver. With 280 exhibitors and 1,900 delegates from 80 countries, this year's event is expected to break the 2018 record of over 9,000 visitors and will bring together over 3,200 enterprises over four days.
This is the third time for Taiwan to participate as a national pavilion. Four exhibitors, including Ecolohas energy technology, ReShore Technologies, JuTian Cleantech and Stellar YZ Co., will exhibit products such as Smart Energy Storage System, Derosion Lattice, Sugarcane Straw, IOT Modules, and Solar Pumps.
JuTian Cleatech Co., Ltd. participated in the Globe2020 Global Environment and Sustainability Forum in Vancouver with its brand 100% ZHI (/Plant/), and officially announced the release of "PLA-free" plant fiber eco-friendly straws that meet the needs of local regulations in Canada. It can be naturally decomposed into nutrients after use. It is true that it takes from nature to nature, following the concept of President Ing-Wen Tsai "Let Taiwan move towards a circular economy and turn waste into renewable resources." Moreover, the company won the Taiwan Excellence Award in 2020, hoping to promote the environmental protection concept internationally through the power of Taiwan solidarity.
The exhibitors in the Taiwan Pavilion are all first-time exhibitors, and their product attributes are quite in line with the needs of GLOBE. It's believed that many government agencies and local enterprises will be attracted to visit and cooperation opportunities. TAITRA will also set up a service booth in the Taiwan Pavilion to provide information and assist the enterprise to understand more about Taiwan products and markets. We sincerely invite the relevant enterprises to visit the Taiwan Pavilion, which is located at the west pavilion of Vancouver Convention Centre (Booth No. 650) from Feb. 11 to 12.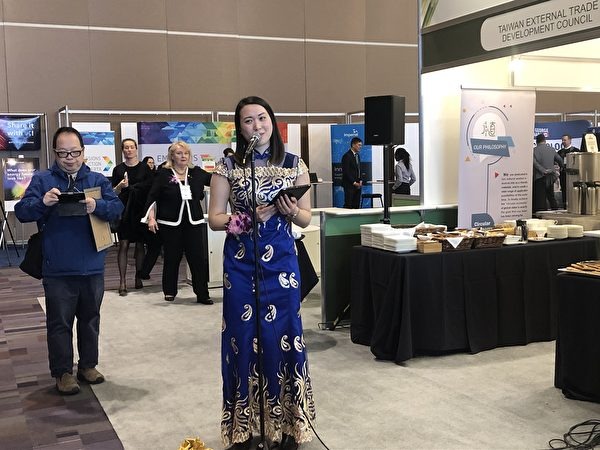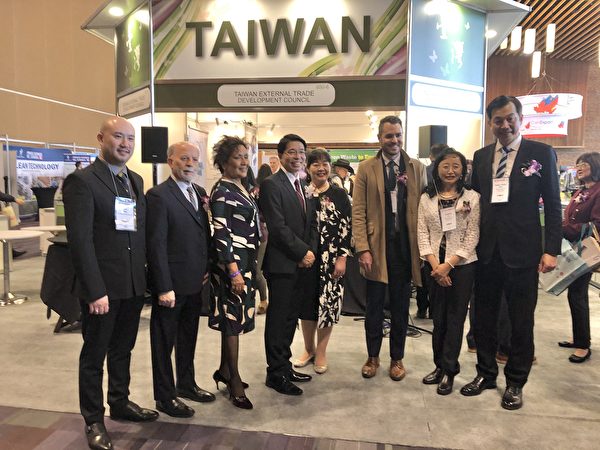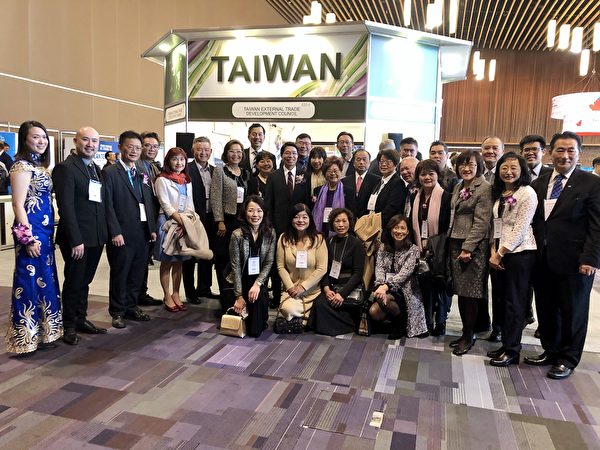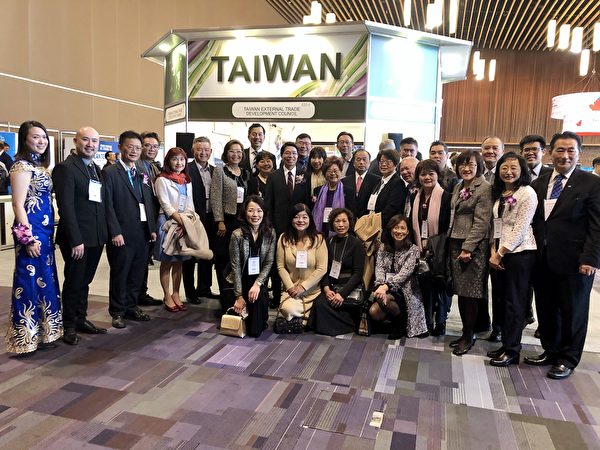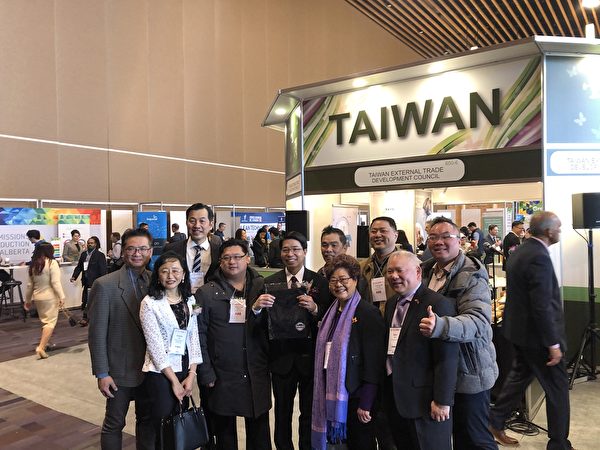 Photo: Taiwan once again participated in the Global Sustainable Environment Expo in Vancouver as a national pavilion to seize North America business opportunities. (Chen Chiu / The Epoch Times)