JuTian utilizes various agricultural waste to develop environmentally friendly products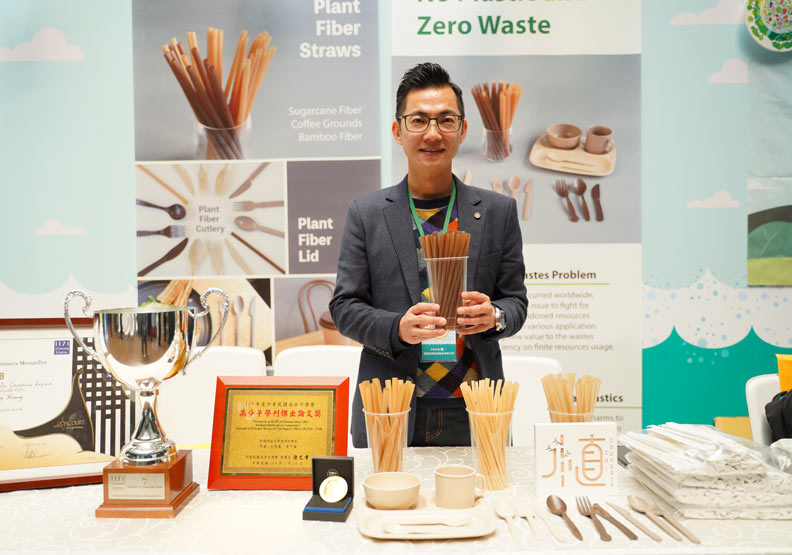 Chien-Chung Huang, founder of JuTian Cleantech 
What are the functions of grapes? Eat them as fruit, drink them as red wine, and most unexpectedly, nowadays, some operators are able to make desks and chairs out of the grape pomace left over from red winemaking!
The technology is owned by a social enterprise in Taiwan, JuTian Cleantech.
JuTian has three co-founders, each with expertise in technology R&D, international business, and corporate operations and administration, each in their own right. Currently headquartered in Nantou, the company has 10 members.
One of the founders, Chien-Chung Huang, was born in 1977, studied at the department of applied chemistry of CYUT in his college and master's programs, and wrote his thesis on the reuse of agricultural waste, which is closely related to his current field of work. Before starting his own business, he worked at Wistron to develop environmentally friendly materials for laptops.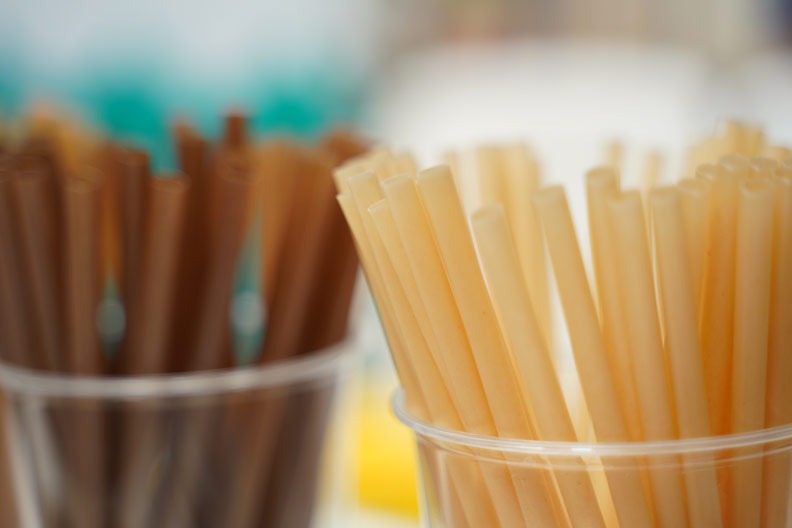 In addition to his work, he is also concerned with environmental issues such as global climate change, the Paris Agreement, and the environmental and marine harm caused by plastic products. In 2013, he decided to start his own business and established "JuTian Eco-Materia" to develop eco-friendly materials for his customers and then let other manufacturers do the work for him, such as making eco-friendly children's tableware. However, he did not have his own brand at that time.
Chien-Chung Huang said that the original intention of JuTian is to promote plastic-free life by using sustainable and renewable plant fibers, such as bamboo, coffee grounds, bagasse and other natural raw materials, to produce products with zero plasticizer, low carbon emission, low energy consumption and decomposable, which are harmless to human body when used, and friendly to nature when discarded, implementing the concept of circular economy, sustainable environment and natural health.
The EPA has set a three-stage goal to promote the reduction or restriction of single-use plastic starting in 2018. For example, this year, it is expected that starting from July, a total of 8,000 businesses in four categories: public sector, state and private schools, department stores, shopping centers, and fast-food chains, will not provide single-use plastic straws to consumers for internal use.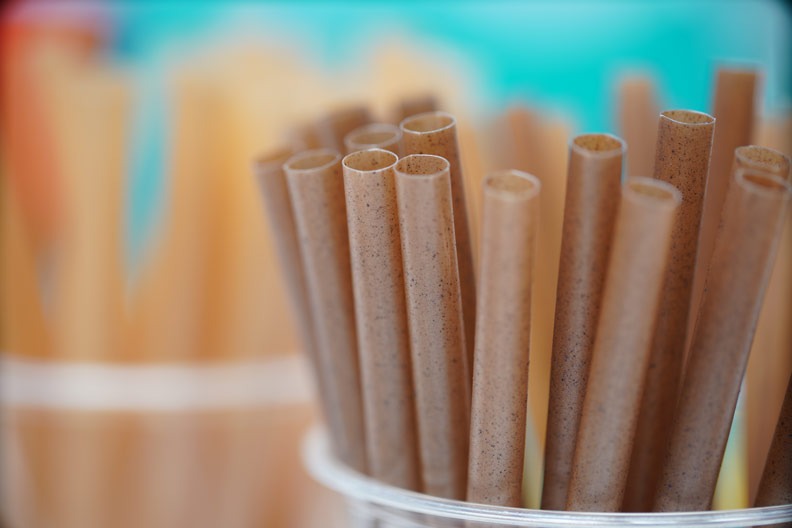 Due to this trend, Chien-Chung Huang set up "JuTian Cleantech" again in 2018 to buy bagasse from sugar producers and launch sugarcane straws under his own brand "100% ZHI (/Plant/)". It was successfully launched in May 2018, the technology also awarded the gold medal in Concours Lépine Méditerranéen Montpellier.
In order to develop eco-friendly fibers, not only bagasse, JuTian has tried many possibilities, such as using pineapple leaves, banana tree trunks, bamboo, coffee grounds, etc.
At this stage, there are more than 10 OEM partners, and the annual output of eco-friendly straws has exceeded 100 million units. The successful mass production of sugarcane straws and coffee grounds straws, the average price of a straw is about 2.8~3.8 TWD.
Although it is 2 or 3 times higher than traditional plastic straws, more and more people are willing to pay a little more for the sake of a friendly environment. So far, the monthly sales volume of eco-friendly straws has reached 5-6 million units, and 90% of them are exported to Hong Kong, Japan, Korea, Australia, Southeast Asia, etc. KLM also uses JuTian's eco-friendly coffee grounds cutlery in business class.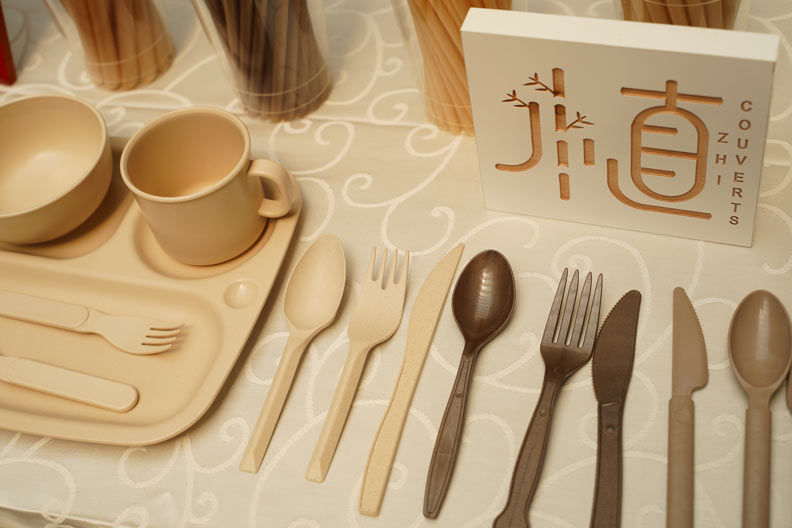 Last year, a French non-profit organization led a collaboration with a French wine producer to turn grape pomace from the red wine production process into tables and chairs. The table and chairs are made from 50 percent grape pomace and a mixture of decomposable plastic.
Chien-Chung Huang, who holds a high concept, said that the current sugarcane straws of JuTian are actually only 60 percent of the product. He explained that the existing factories in Taiwan are designed for traditional plastic straws and are not yet able to produce straws made of 100% plant material. Therefore, the current sugarcane straws are made of half bagasse and half polylactic acid (PLA, which is a decomposable plastic).
To achieve the goal of 100% eco-friendly raw materials, we must develop new equipment and machines, and "we are working on it", he revealed. Another goal is to make mobile processing equipment, so that in the future, the initial processing can be done close to the raw materials, reducing the volume or weight, reducing the energy and carbon emissions of transporting raw materials.
Recently, Chien-Chung Huang received a lot of cork from Spain and is working on how to make new products, even Chinese medicine residue is one of the team's research projects.
He predicted to launch the second generation of sugarcane straws with all eco-friendly fibers in June this year. The brand is moving towards "100% ZHI (/Plant/)", practicing the brand concept.