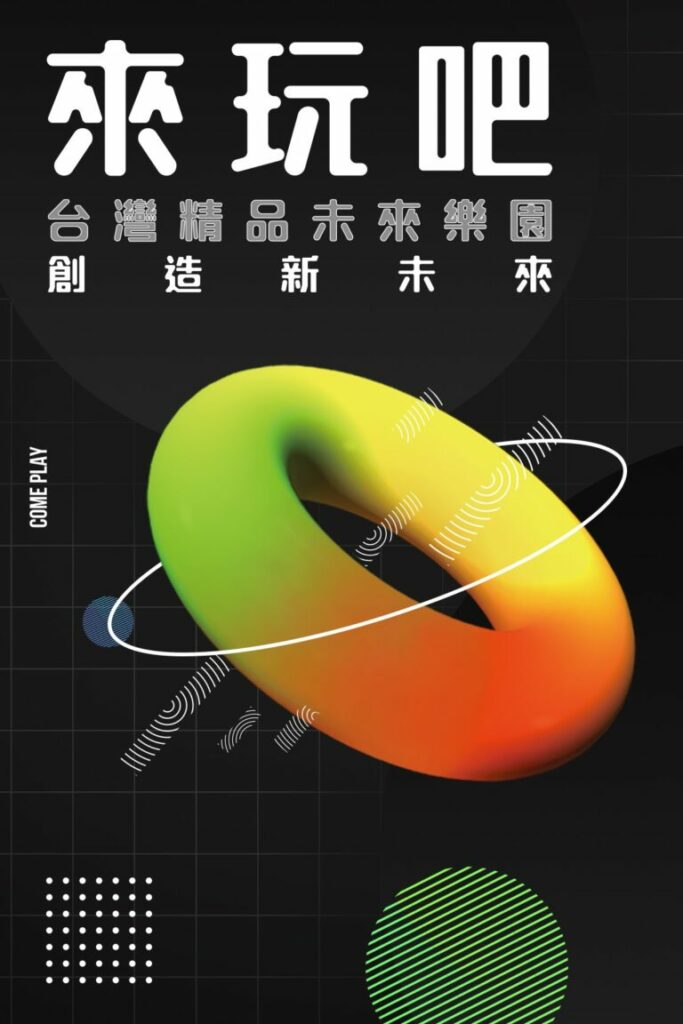 The most high-profile fashion event, "Taiwan Excellence Tomorrow Land", is coming soon! There is not only interactive installations art that makes influencers take beautiful photos, but even Waa Wei, the Best Female Mandarin Singer of the Golden Melody Awards, and the King of rapper Soft Lipapa all sang in surprise. The curator of VOGUE has organized the most detailed food, drink and fun strategy. Come to the most fashionable Halloween party this year!

2020 is definitely a shining year for MIT Taiwan! It doesn't matter if you can not go abroad. The Taiwan Excellence Project, sponsored by the Bureau of Foreign Trade, Ministry of Economic Affairs (MOEA) and the Taiwan External Trade Development Council, adheres to the spirit of "Innovating Taiwan, and Make the World Brilliant". From October 31 to November 1, The "Taiwan Excellence Tomorrow Land" was grandly held, which brought together an interactive experience stage, giant installation art, creative food truck cuisine, and Halloween makeup activities at Taipei World Trade Center Hall 1. Not only did MIT's best inventions come together at one time, but there are even surprise appearances of A-list singers, making everyone temporarily escape from reality and follow Taiwan Excellence products for a better future life!
The site is divided into three major product experience areas: Fashion Carnival, Charge Adventure, and Interstellar Travel. Combining start-up designs and real products demonstrations, more than 40 brands have set up the booths. At the same time, roadshow activities are also planned, and new technological products beyond imagination, there is an opportunity to experience all of them for yourself! The curator of VOGUE has helped you organize the whole strategy of eating, drinking, and playing. Check in and take beautiful photos. Read this article before you are ready to have fun!

Online Influencers Pilgrimage And Check In Photos! 5 Popular Attractions That Must Be Photographed
Must-Take Attraction 1: Waa Wei, the Best Female Mandarin Singer of the Golden Melody Awards and Hip-Hop A-list rapper Soft Lipapa, don't miss the live performance!
Will this guest be so great! The opening guests are the best female singer of this year's GMA, "Waa Wei" and the rap king "Soft Lipapa", who has been shortlisted for GMA and has won awards, after seven years finally released a new album at the beginning of this year! In addition to listening to the performances of A-list singers, the popular versatile entertainer "GEmma" is said to also be surprised in the live broadcast. On the opening day, everyone must rush to the scene!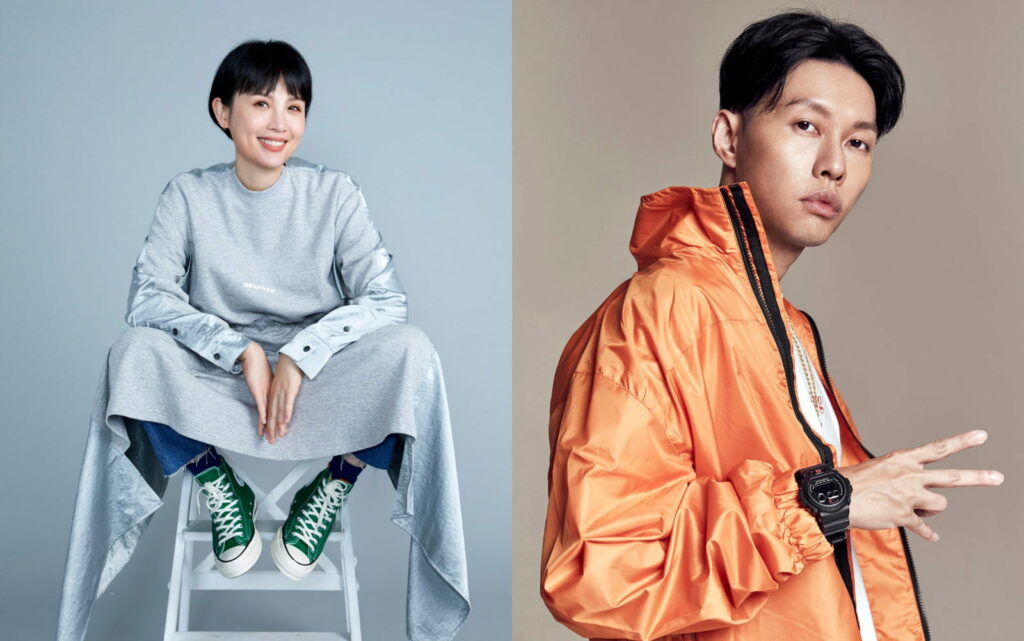 Must-Take Attraction 2: Entering the Tomorrow Tunnel + Giant Balloon Frame Installation Art
Once you step into "Tomorrow Land", you feel like you are traveling to the world of technology! The Tomorrow Tunnel and giant balloon frame installation art that catch the eye first, symbolize the continuous innovation of Taiwanese Excellence and move towards a better future. Both seem to lead us into the vast universe, taking fashionable photos and moving forward on a magical journey with a sense of the future.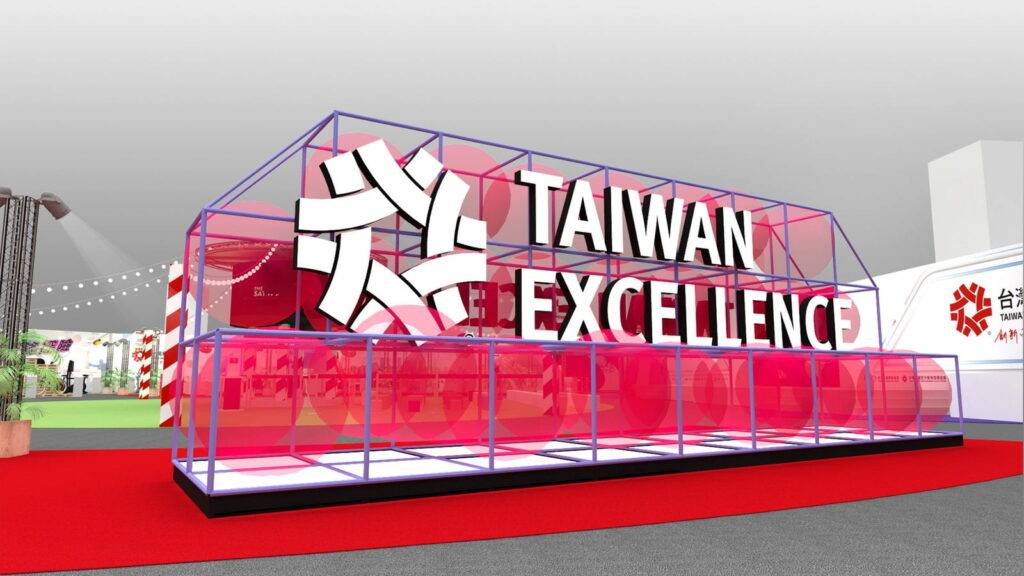 Must-Take Attraction 3: The must-play limited edition AR filter of Instagram stories! The installation art will make you feel more incredible.
Whoever is making pilgrimages to "Tomorrow Land" will definitely play this limited edition AR filter! There are three filter options to choose from. It looks more immersive when you cross in together with the on-site installation art. The curator of VOGUE personally thinks that the Taiwan Excellence-Lucky Bear is super cute on the cheeks!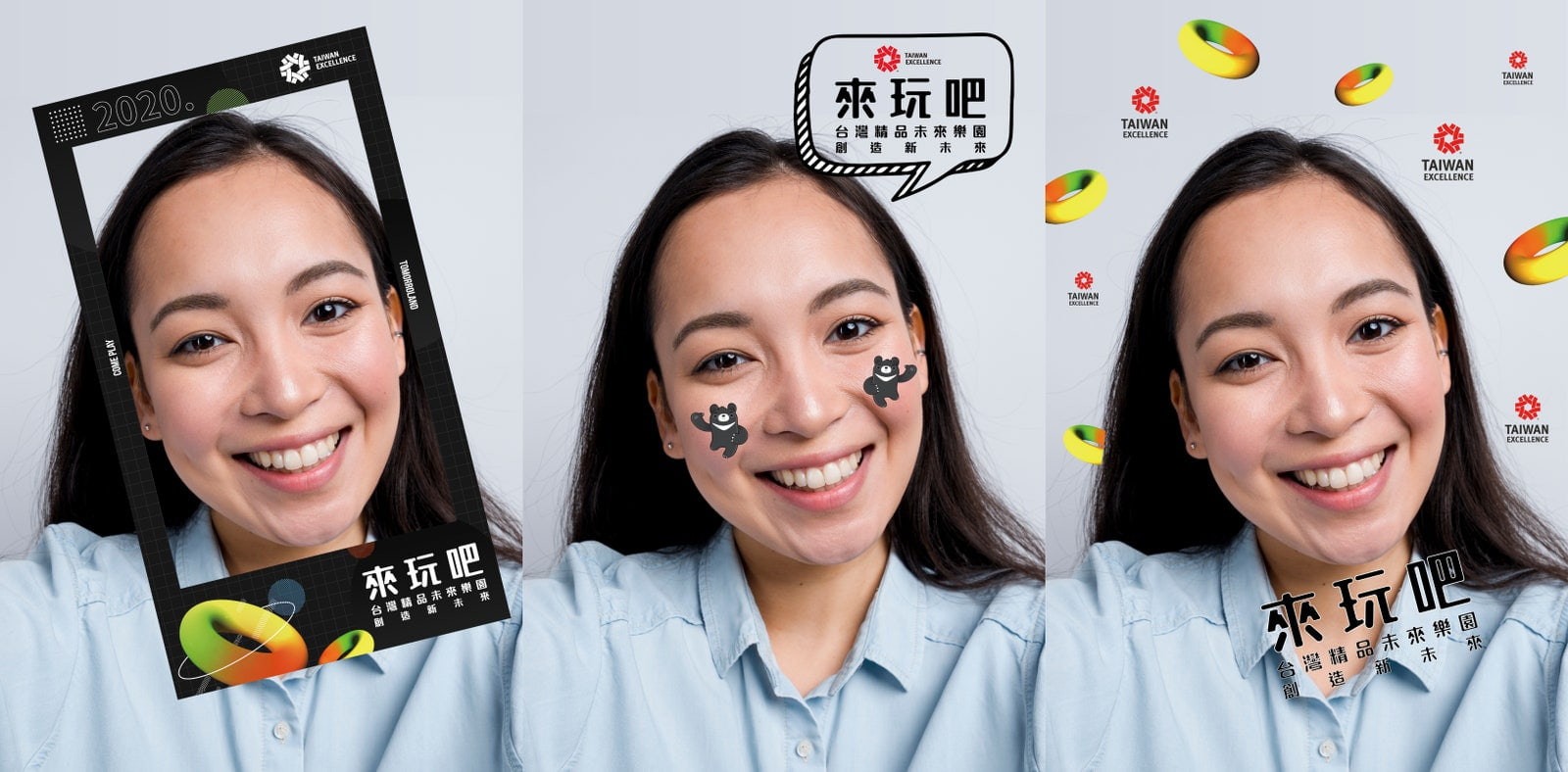 Search in Instagram special effects library: Tomorrow Frame2, Tomorrowland Bear2, Tomorrowland Donut2

Must-Take Attraction 4: Large-scale dynamic gashapon machine, beat all levels and take away the surprise gift!
The opening of "Tomorrow Land" coincides with Halloween. Taiwan Excellence has carefully prepared a free Halloween makeup service! From 12:30 to 19:30, professional makeup artists will help you create the most fashionable and interesting Halloween makeup at any time. Wouldn't it be more than addictive to bring friends and relatives to "Tomorrow Land" at this Halloween Party!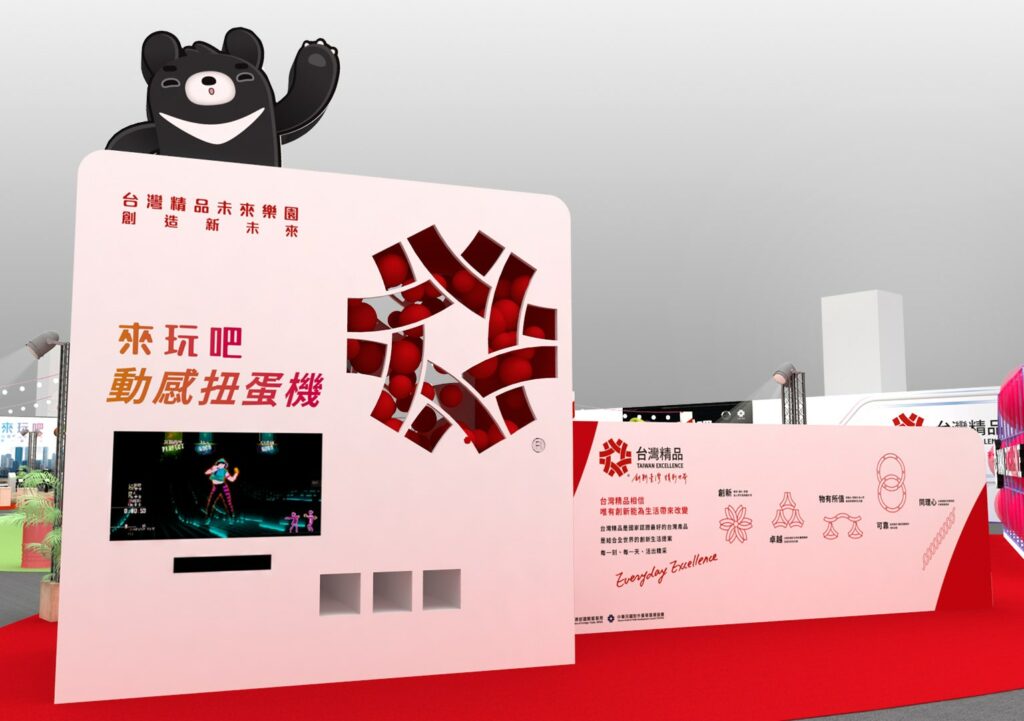 Must-Take Attraction 5: Trick or Treat! Free Halloween Makeup party
"Tomorrow Land" can be enjoyed regardless of age. As long as you beat the on-site levels, you can get a chance to experience a large-scale dynamic gashapon machine. It is said that you can get a surprise gift prepared by Taiwan Excellence. Don't miss it when you come to the scene. Couples, families, good friends, or people who come to play by themselves, as long as they have the opportunity to get a good gift, the gift is so good that people want to show off by posting photos.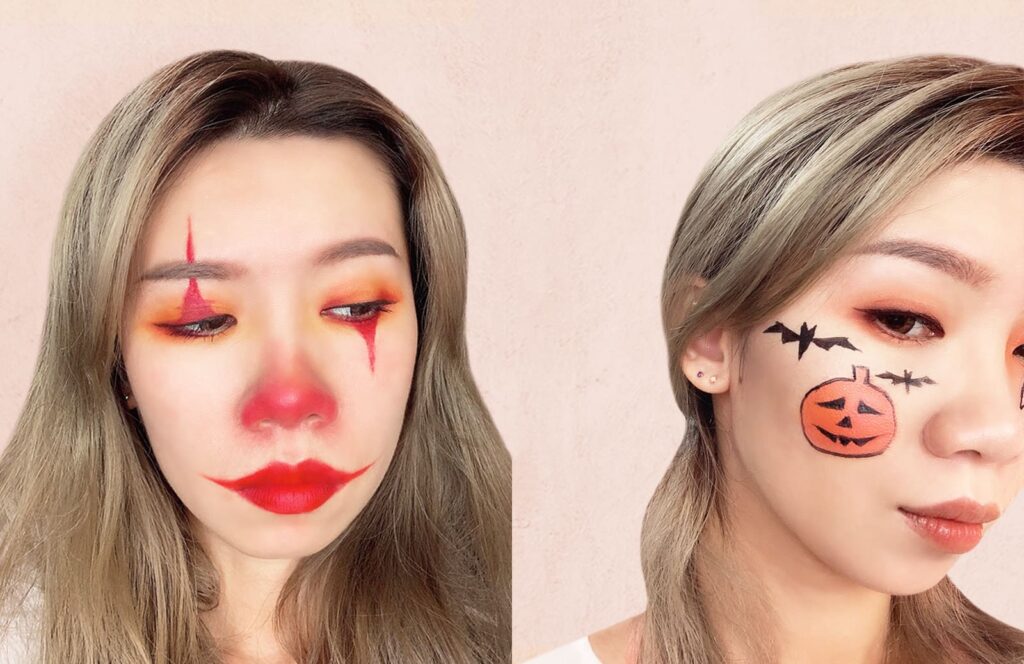 Don't Be Afraid Of Being Hungry!A Collection Of Must-Eat Popular Food At "Feast Of Feasts", Providing Eco-Friendly Straws And Loving The Earth.
Tired of "Tomorrow Land" and getting hungry? Welcome to the "Dining Area in Oasis Party" to enjoy popular food truck cuisine! It is worth mentioning that we provide Taiwan Excellence Ju Tian sugarcane eco-friendly straws. This sugarcane straw is very promising. Since November 2018, 300 million sugarcane straws have been sold, reducing the use of 300 million plastic straws. Furthermore, it won the gold medal of 2018 France inventions at Concours Lépine and the 2020 Taiwan Excellence Award! The straw has already become popular all over the world on five continents. Vietnam GongCha, Japan %Arabica, and Australia Noah's are all cooperative brands. The participating beverage brand,Coffee.Tea.Or, also responded to the sugarcane eco-friendly straws. Let's love the earth while enjoying cuisine together!