Taiwan is rich in fruit all year. However, after eating delicious food, bagasse, grape pomace, and coffee grounds can not be eaten but thrown away. What else can we do with the agricultural waste that goes into the trash can?
A former ASUS engineer, Chien-chung Huang, founded Ju Tian Cleantech, and relies on his excellent processing capabilities to turn agricultural waste into straws, tableware, dinner plates, desks and chairs, recycling raw materials to solve the problem of plastic waste.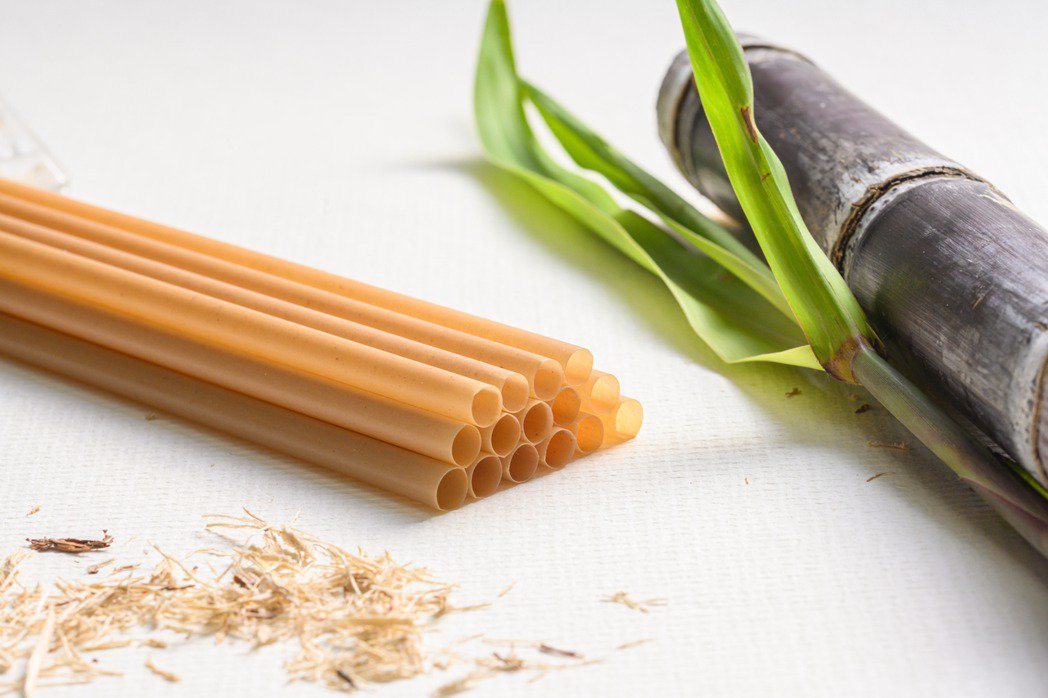 Bagasse, grape pomace, and coffee grounds that cannot be eaten have been redesigned into tableware. photo provided by Ju Tian Cleantech.
Is Agricultural Waste Trash Or Gold?
"There are up to 4.5 million tons of agricultural waste in Taiwan every year." Chien-chung Huang explained that as many agricultural products are produced, the same amount or even several times the amount of waste is produced. If these plant fibers, which have little economic value, are not used properly, whether they are buried or burned, they will easily be a burden to the environment. On the contrary, recycling can also replace disposable plastic materials.
Chien-chung Huang was born into a rural family in central Taiwan. He has seen farmers burn straw for composting since childhood, resulting in heavy smoke to fill the air and pollute the air. On the other hand, he saw a large amount of disposable plastic tableware accumulated in buffet restaurants every day, which could only be discarded and buried, resulting in more and more garbage. He considered whether this vicious cycle could change in the future.
The incomprehension in his heart became the motivation to enter university and master classes to find the answer. He was admitted to the Department of Applied Chemistry, Chaoyang University of Technology, and learned specialized techniques from professors who have studied plant fibers for over 20 years. After graduation, he entered the R&D department of ASUS, specializing in environmentally friendly computer manufacturing processes. Unfortunately, due to the limited costs and market trends at that time, it was difficult to do mass production.
In 2015, the United Nations proposed Sustainable Development Goals (SDGs). In recent years, the sustainable issue of marine waste reduction has gradually gained attention. Chien-chung Huang decided to put himself in the circular economy.
Environmentally Friendly Processes Take Great Pain
There are so many kinds of agricultural products in Taiwan, so the priority is to choose suitable agricultural waste raw materials. Considering that the sources of bagasse and coffee grounds are the most stable, they are suitable for straws and tableware. After setting the theme, it is not easy to add value to these waste materials to transform.
"There is grease on the coffee grounds, so coffee grounds will get stuck on the screen and won't pass through." Chien-chung Huang said with a wry smile. Removing the grease attached to the plant fibers is the first step in making raw materials. The factory has to constantly change the density of the screen, and it takes countless tests to find the best density. However, challenges continue to evolve. In the past, the material of straws was plastic, which has great ductility. Once replaced with plant fibers, the ductility is greatly reduced, and the original machine for making plastic straws has repeatedly failed.
If the traditional practice of the industry is followed, the problem can be solved simply by adding chemicals, but Chien-chung Huang insists on not doing that. "This is the principle of environmental protection!" He revised back and forth between the machine and the raw material formula. By physical methods, using plant-based formulas to solve problems, which tests his teammates.
Bagasse needs to be dried before it can be pressed into raw materials, Chien-chung Huang also abandoned the machine drying. Renting idle greenhouses from farmhouses around, and using sunlight to expose them. "Abandoning energy-consuming equipment is energy-saving and carbon reduction." He emphasized. In addition, he also reciprocates with farmers, makes them obtain additional income, and takes care of upstream industries.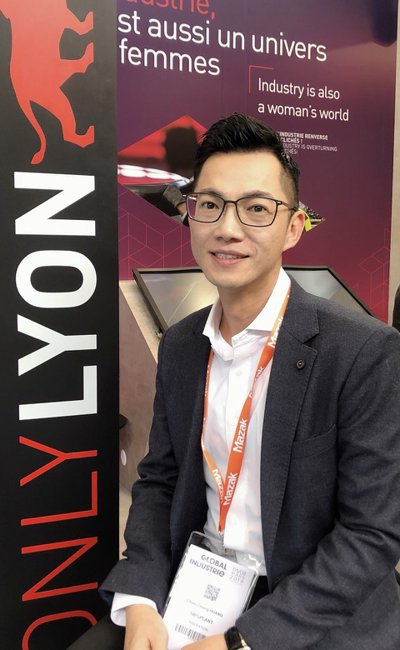 Chien-chung Huang, the founder of Ju Tian Cleantech photo provided by Ju Tian Cleantech
With 6,000 Exclusive Formulas, He Still Needs To Balance The Market.
With his excellent R&D energy, Chien-chung Huang has accumulated more than 6,000 formulas. His products have won many domestic and foreign invention awards in France and Taiwan, the gold medal and Special Jury Award at 2018 French inventions Concours Lepine, 2019 Taipei SElect(Taipei City Social Enterprise), 2020 Taiwan Excellence Award, and obtained international patent certificate. The technology ranks among the best in the world, but how much can Chien-chung Huang's circular economy ideal be realized?
It is always a dilemma between product and market. "You can make a 100-point environmentally-friendly straw, but the price may be very expensive and cannot be popularized." A product that cannot be popularized far from being considered circular economy. Grape pomace is made into tables and chairs, and the economic scale is not as good as that of bagasse and coffee grounds made into straws and tableware, the team members said.
300 Million Straws Have Been Sold To More Than 30 Countries Around The World
The circular economy has become a hot topic in the world. Chien-chung Huang's technical background means that he cannot only know about production. Half of the team members belong to the field of international marketing, and they often fly to Europe and the United States to participate in expos to absorb international experience. So far, Chien-chung Huang's products can be seen in more than 30 countries on five continents around the world, and the number of straws produced has reached 300 million.
Interestingly, if we observe the Taiwan's market from an international perspective, what are the differences in people's consumption habits? "Taiwan's consumers pay more attention to good values!" The team members said with a smile. When participating in overseas expos, the public support concept is almost equivalent to being willing to buy products; but Taiwan's consumers will consider "Can this straw be eaten and supplemented with fibrous?", "Why is the price more expensive than plastic?" To strengthen communication with customers, the Taiwan team participates in more than 60 lectures every year, hoping to let the public understand the meaning and cost of environmental protection through education and promotion.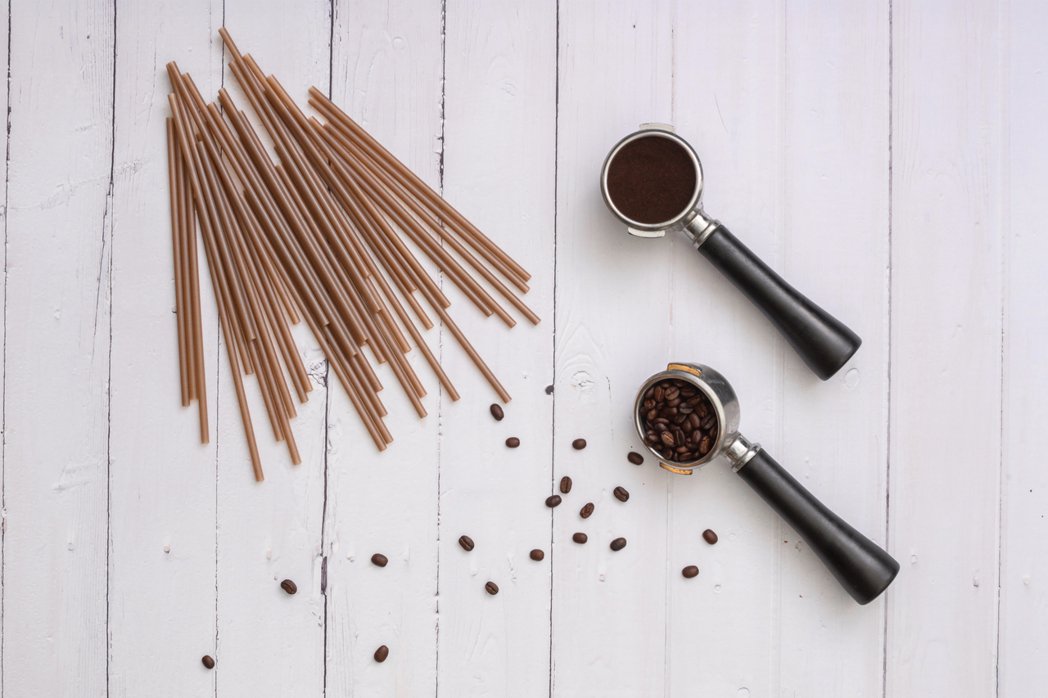 Making a circular design. "Improving the environment and making the earth sustainable" is Chien-chung Huang's original intention. Photo provided by Ju Tian Cleantech.
Environmentally Friendly Products Have Made The Factory "Fragrant".
Although the domestic environmental protection consumption culture is still transforming, Chien-chung Huang is gratified that the traditional industry is gradually turning towards a sustainable road. After the traditional plastic factory transforms into producing plant fiber straws, the odor in the air "It is no longer the smell of plastic, but the sweet smell of plants!" The production of eco-friendly products will also improve the quality of the workplace environment, and some factories are even directly transformed, not to produce plastic straws anymore. Assisting the industry to use agricultural waste to replace plastic resources, such an "intra-industry recycling" is exactly the zero-waste blueprint that Chien-chung Huang expects.
Chien-chung Huang's technical ability is not only bagasse, coffee grounds, but also tea, grapes, pineapple leaves, bamboo fibers, lemongrass leaves, and plant fibers of soybeans can be made into tableware. Even the lids of plastic bottles have become reused building materials, replacing single-use plastic. The items are all-encompassing, with only one purpose, "Improve the environment and make the earth sustainable." Chien-chung Huang said.