COMPOSTABLE KNIVES ENVIRONMENTAL BENEFITS
Using Renewable Resources And Reducing Waste Generation
Our Compostable Knives are made from renewable resources and are designed to reduce waste. We source our raw material by recycling leftover bagasse from juice extraction, which is a renewable material that we utilize.
Designed To Disappear, The Solution to Plastic Pollution
Reduce plastic pollution effectively by choosing eco-friendly alternatives that use bio-based materials, replacing petroleum-based plastics. Our Compostable Knives are designed specifically for compacting trash and the environment.
Reducing Carbon Footprints: 'Objective Planet Zero' is Our Vision
Our goal is to achieve 'Objective Planet Zero,' and we have taken the first step by calculating the product carbon footprint of our Compostable Knives and obtaining international ISO 14067 certification. Each knife has a carbon emission of just 14.67 grams.
COMPOSTABLE KNIVES FEATURES
At every stage of the Compostable Knives' life cycle – from sourcing, production, use and composting – as a research-based company, we are committed to put the concept of "low-carbon circular economy" into practice. We make a difference everyday because we share the same dream. Watch the video and learn how we do it using over 20 years of plant fiber research.

PP, PLA, BPA, SVHC Free
Made From Sugarcane Fiber
PFAS-Free
Home & Industrial Compostable
Product Carbon Footprint Verified
COMPOSTABLE KNIVES CERTIFICATIONS
COMPOSTABLE KNIVES ORDER INFO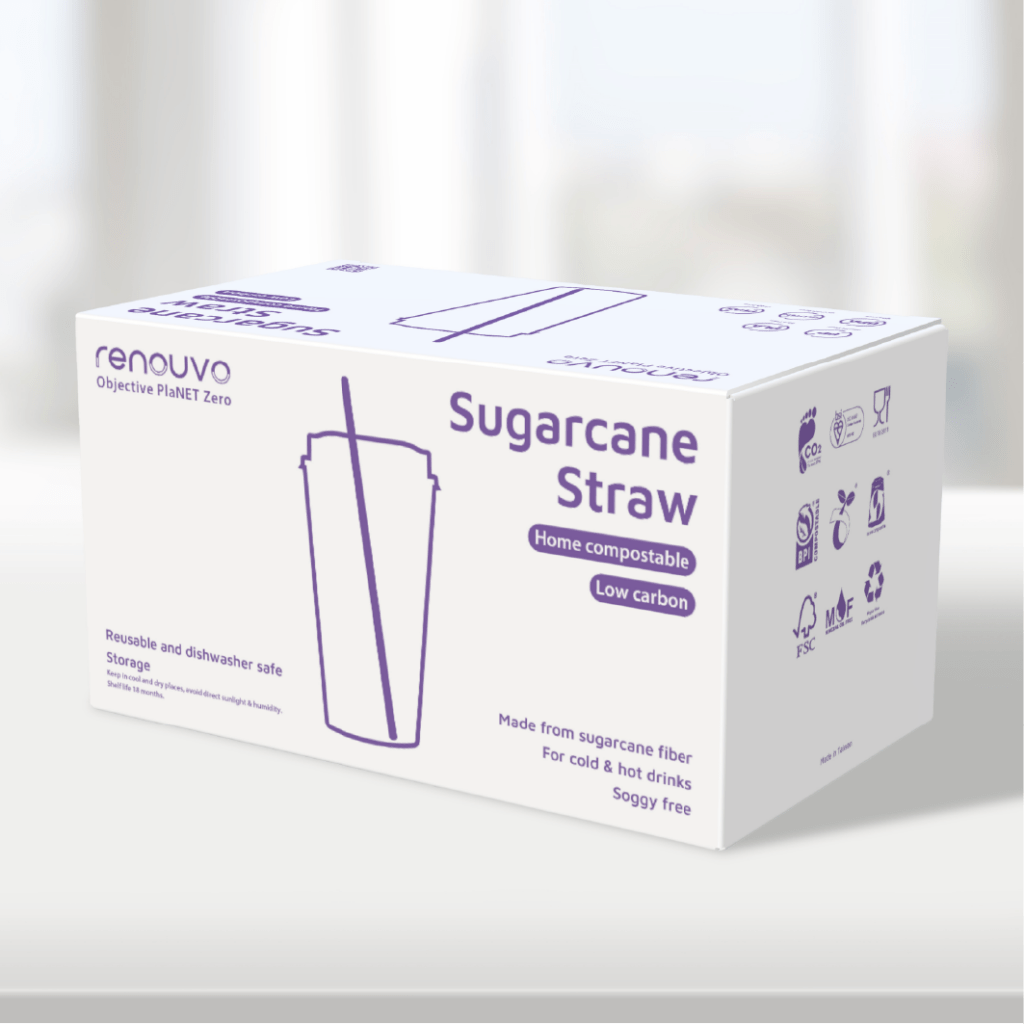 For ESG focused businesses we provide top-notch Compostable Knives. Available for purchase with a minimum order quantity of 100,000 units, with the lead time of 45-60 working days and durable packaging options. Our products have been successfully exported to over 20 countries, and we are eager to offer you exceptional service.
MOQ 100,000 PCS
FSC and MOF Certified Sustainable Packaging
LEAD TIME 45-60 WORKING DAYS
MADE IN TAIWAN
COMPOSTABLE KNIVES SUGGESTED USE
SUITABLE UNDER HOT & COLD CONDITION
HOW CAN I INQUIRE ABOUT PRICING AND ORDER SAMPLES?
Please visit our contact page and provide your contact information along with your sample requirements. Our sales team will assist you as soon as possible.
ARE COMPOSTABLE KNIVES BETTER THAN TRADITIONAL PLASTIC KNIVES?
Compostable Knives are the more environmentally responsible choice, especially when properly disposed of in composting facilities. However, their overall sustainability depends on factors such as proper disposal, production processes, and the specific materials used. When considering their use, it's essential to assess the full life cycle of the product and the specific needs of your situation.
CAN THE COMPOSTABLE KNIVES BE CUSTOMIZED WITH MY BRANDING AND LABEL?
Yes, compostable knives can often be customized with your branding and label. We offer customization options to meet the specific of your own branding and marketing needs of businesses, events, or organizations.
COMPOSTABLE KNIVES RELATED ARTICLE