COMPOSTABLE SPOONS ENVIRONMENTAL BENEFITS
Using Renewable Resources And Reducing Waste Generation
Instead of using waste, we employ bagasse, a renewable resource. Our raw material, bagasse leftover from the extraction of juice, is recycled, and we ensure that our Compostable Spoons prioritize renewable resources while minimizing waste.
Designed To Disappear, The Solution to Plastic Pollution
Choose environmentally friendly substitutes that use bio-based materials in place of petroleum-based plastic to effectively reduce plastic pollution. Our compostable spoons are designed specifically for organic home composting in a sustainable manner.
Reducing Carbon Footprints: 'Objective Planet Zero' is Our Vision
Our goal is to achieve 'Objective Planet Zero,' and we have taken the first step by calculating the product carbon footprint of our Compostable Spoons and obtaining international ISO 14067 certification. Each spoon has a carbon emission of just 15.77 grams.
COMPOSTABLE SPOONS FEATURES
Being an innovative company, we are dedicated to implementing the "low-carbon circular economy" idea at every point of the Compostable Spoons life cycle, including procurement, manufacturing, use, and composting. Our shared dream motivates us to make a difference every day. Explore our process through more than two decades of plant fiber research by watching the video.

PP, PLA, BPA, SVHC Free
Made From Sugarcane Fiber
PFAS-Free
Home & Industrial Compostable
Product Carbon Footprint Verified
COMPOSTABLE SPOONS CERTIFICATIONS
COMPOSTABLE SPOONS ORDER INFO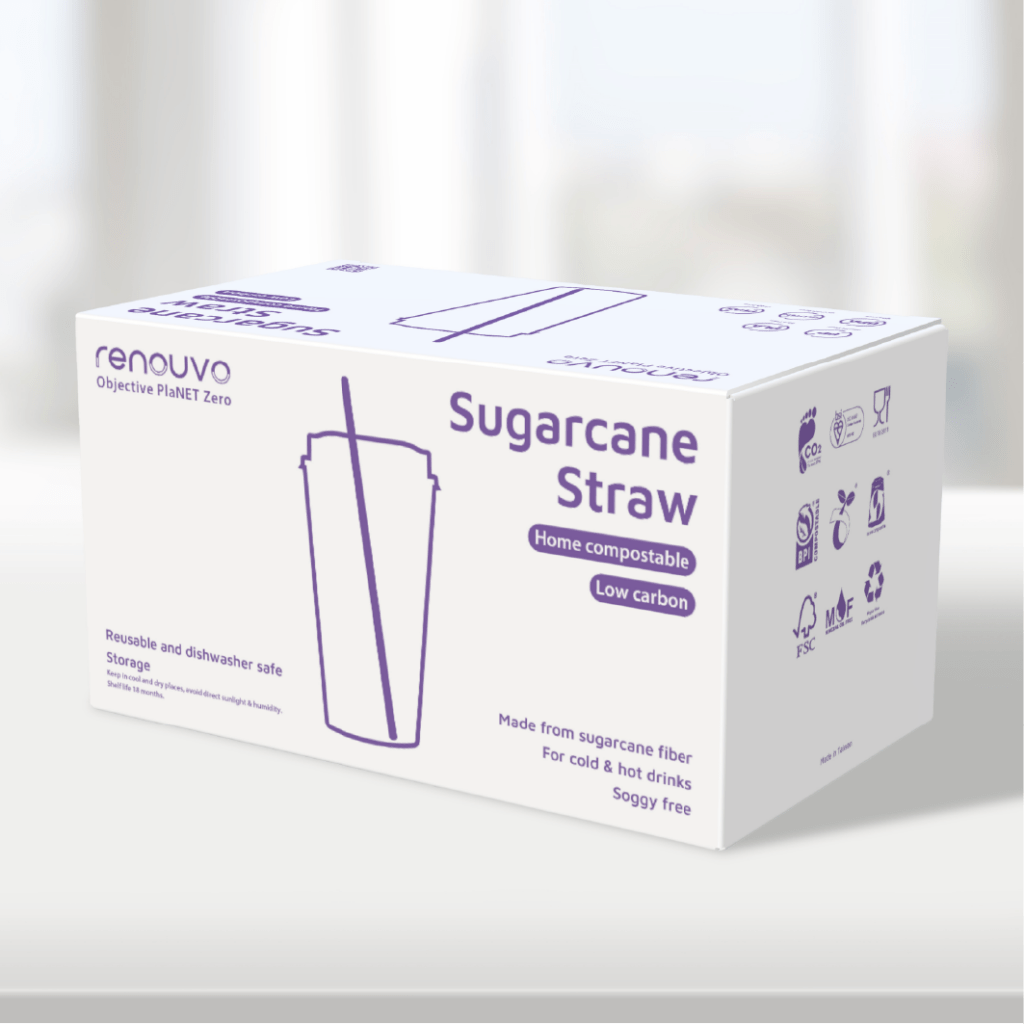 We provide high-quality Compostable Spoons to wholesalers, restaurants, green businesses, and others with minimum order quantities of 100,000 pieces, 45–60 working day delivery times, and a variety of packaging options. Following our successful export to more than 20 countries, we are thrilled to provide you with first-rate service.
MOQ 100,000 PCS
FSC and MOF Certified Sustainable Packaging
LEAD TIME 45-60 WORKING DAYS
MADE IN TAIWAN
COMPOSTABLE SPOONS SUGGESTED USE
SUITABLE UNDER HOT & COLD CONDITION
HOW CAN I INQUIRE ABOUT PRICING AND ORDER SAMPLES?
Please visit our contact page and provide your contact information along with your sample requirements. Our sales team will assist you as soon as possible.
ARE COMPOSTABLE SPOONS BETTER THAN TRADITIONAL PLASTIC SPOONS?
Compostable Spoons are the more environmentally responsible choice, especially when properly disposed of in composting facilities. However, their overall sustainability depends on factors such as proper disposal, production processes, and the specific materials used. When considering their use, it's essential to assess the full life cycle of the product and the specific needs of your situation.
DO YOU SELL TO MANY COUNTRIES?
We primarily engage in B2B trade and have expanded our presence to over 20 countries across five continents. These countries include France, Vietnam, Australia, the Philippines, Japan, Thailand, the United States, Hong Kong, the United Kingdom, Malaysia, Canada, Switzerland, the Netherlands, South Korea, Finland, Italy, New Zealand, Singapore, Sweden, and Germany…
COMPOSTABLE SPOONS RELATED ARTICLE